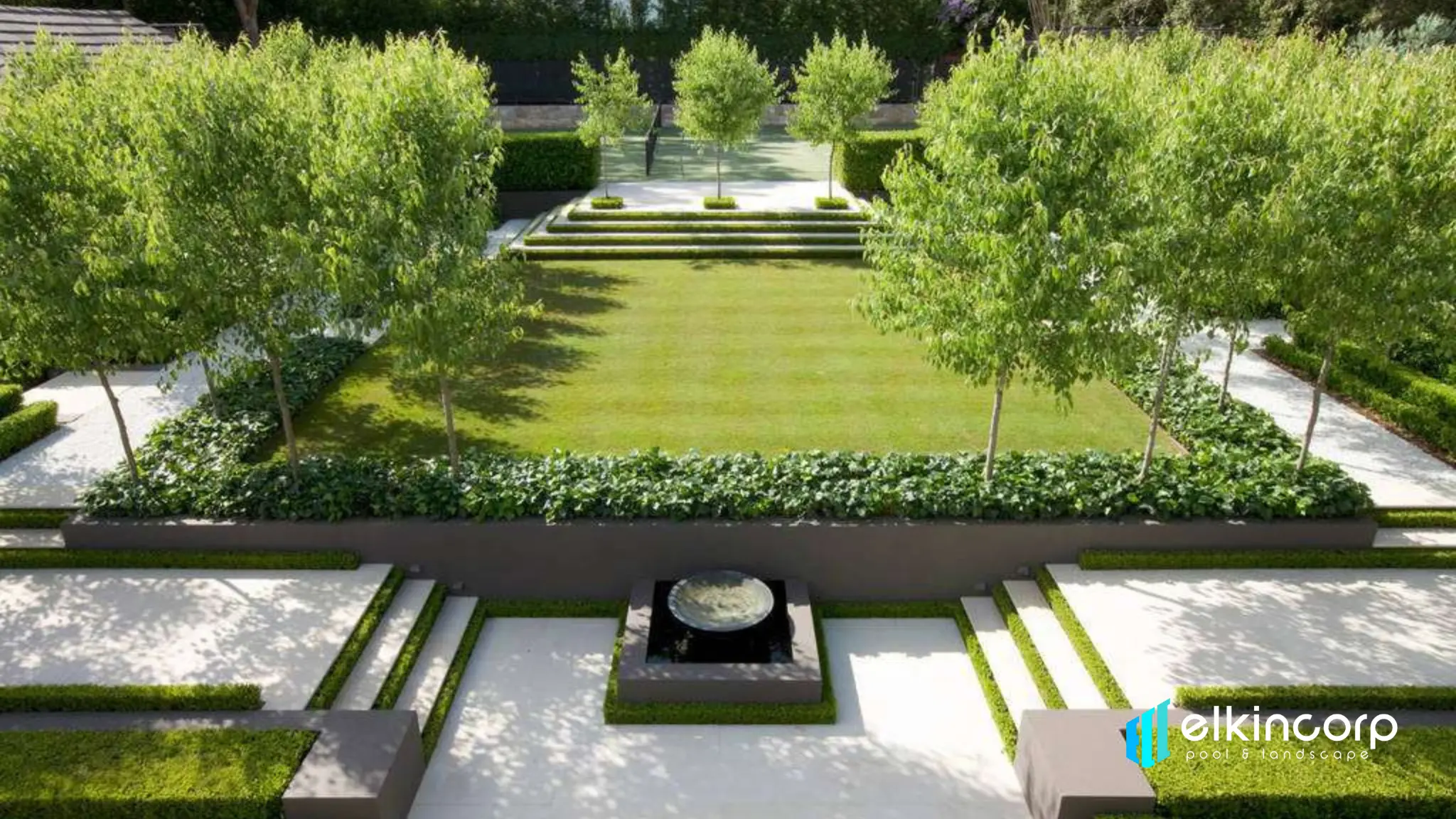 Why Call on A Professional for Your Landscaping?
When you have a beautiful outdoor space, it is essential to take advantage of it and optimize it to its fullest. Indeed, landscaping leaves room for creativity, harmony, and passion. In addition, with a structured, landscaped, and aesthetic outdoor space, the value of your property will be enhanced. The work of a landscaper is reflected in the creation of your landscaping project! Find out why it is essential to call on a Pool and landscape professional to design your landscaping.
Many homeowners try to design their gardens on their own. However, it is essential to know that many drainage or irrigation problems, exposure, or soil conditions can harm the quality of your project. In addition, landscaping requires time, energy, and skills.
By entrusting your landscaping to a pool and landscape company professional, you benefit from recognized expertise in the creation and execution of landscaping projects. Professionals in this field have in-depth knowledge about plants, exposure, soil conditions, architectural style, etc. This knowledge will allow you to benefit from tailor-made landscaping of the highest quality.
To ensure you use reliable and experienced landscapers, you must select one of the Landscape Construction Companies in Dubai that is authorized and a Professional Landscapers of Dubai. For even greater reliability, your pool and landscaper must also be certified as a Master Landscaper.
Pool and Landscape companies are able, for the most part, to carry out your entire landscape design project from A to Z. From planning to planting plants, including the integration of lighting, a professional landscaper takes care of all stages of your landscaping project. Beyond the expertise provided and shared by professionals, they are available to advise you on the best choices for style, materials, plants, lighting, atmosphere, etc. This is real creative work based on your expectations but also consistent with the specificities of your home and your land.
In addition to providing you with valuable advice and guiding you in your choices, landscapers such as Elkin Pool and Landscape bring your project to life by presenting your landscaping to you in the form of drawings and plans before carrying out your project!
This planning and support are pillars for designing a beautiful outdoor space!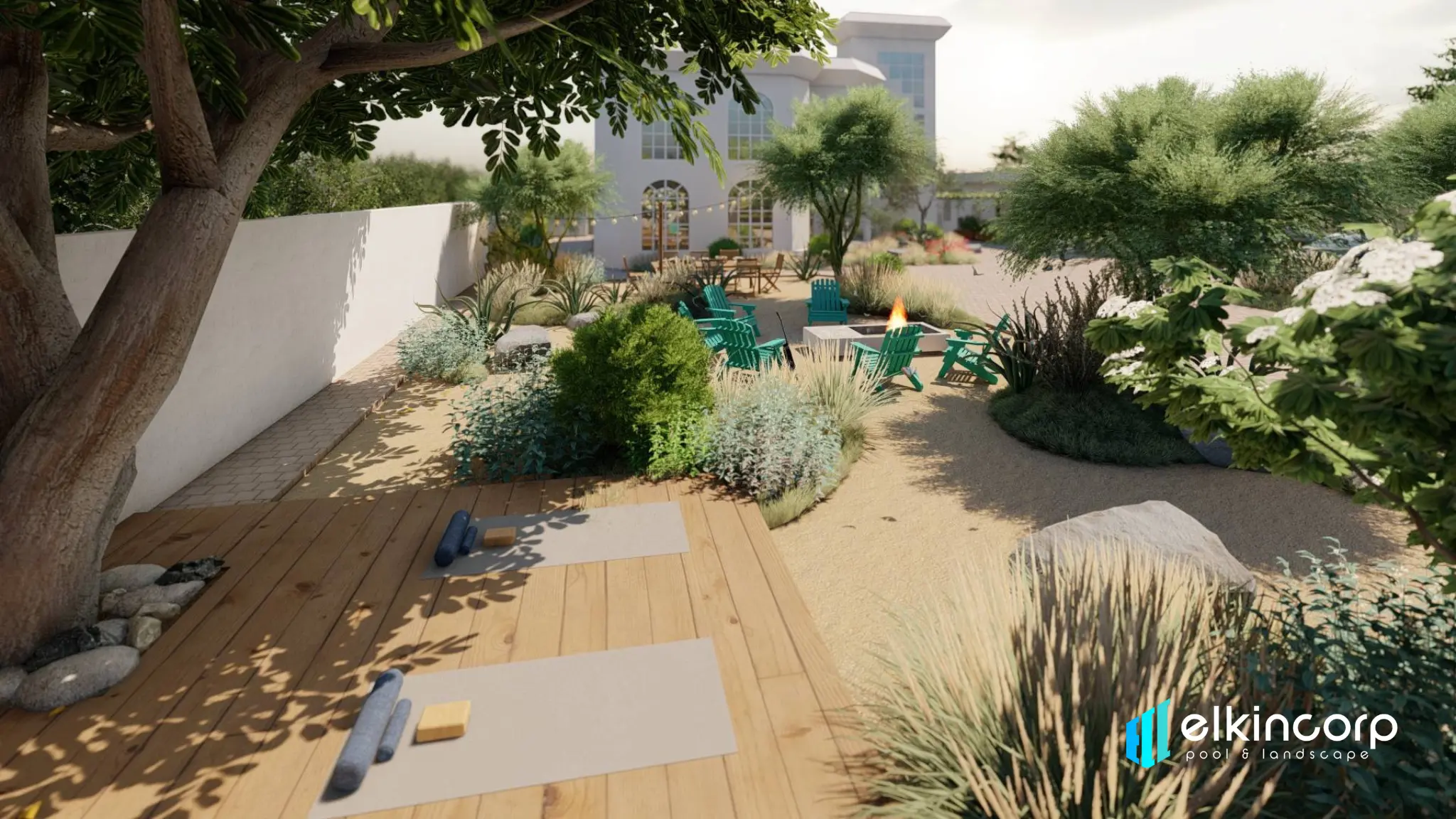 A Highly Crafted Aesthetic
The result of landscaping is surprising, thanks to the harmony of the plants, the atmospheres created, and the maintenance of your outdoor space. A landscaping project gives way to the creativity of the landscaper! Depending on your ideas, the landscaper is able to use his imagination, expertise and gardening sense to create a new environment.
With a landscaping project carried out by a landscaper, you can considerably increase the value of your home and give it invaluable character. Your outdoor spaces are thus beautified thanks to the quality and professional work of landscapers.
Of course, it is vital to regularly maintain your landscaping so that its quality and aesthetics continue from year to year. It is also the best way to make your investment profitable in the long term.
Do you want to call on pool and landscape company professionals to design and carry out your landscaping project? Landscaper Elkin Pool and Landscape has more than 12 years of experience in creating and landscaping, particularly in Dubai, Abu Dhabi, Sharjah, and Ras Al Khaimah, and can travel to other Emirates. In addition, Elkin Pool and Landscape Company is a certified Master Landscaper. All projects are carried out with passion, professionalism, and personalization!
Feel free to contact or call Elkin Pool and Landscape Construction Company today at +971 50 2828 704.