What is Landscaping? Unlock its Vitality and Beauty
Landscaping encompasses modifying and augmenting the inherent attributes of an outdoor area, such as a park or garden, to enhance its visual appeal, functionality, and environmental sustainability. This involves the skillful application of diverse design techniques, including but not limited to lighting, planting, and hardscaping, to establish a cohesive and aesthetically pleasing outdoor space.
Importance of Landscaping
Landscaping assumes a pivotal role in augmenting the visual allure and practical attributes of outdoor spaces. An expertly designed landscape possesses the potential to metamorphose an ordinary outdoor area into a captivating and tranquil space that serves as a reflection of the owner's individual identity and taste. Additionally, landscaping yields environmental advantages, encompassing air quality enhancement and noise pollution mitigation.
Landscaping is not only about making outdoor spaces look nice, but it can also make a property more valuable and create a friendly and inviting atmosphere for visitors. So, it's essential to have good landscaping to create a beautiful and eco-friendly outdoor space that improves our overall quality of life.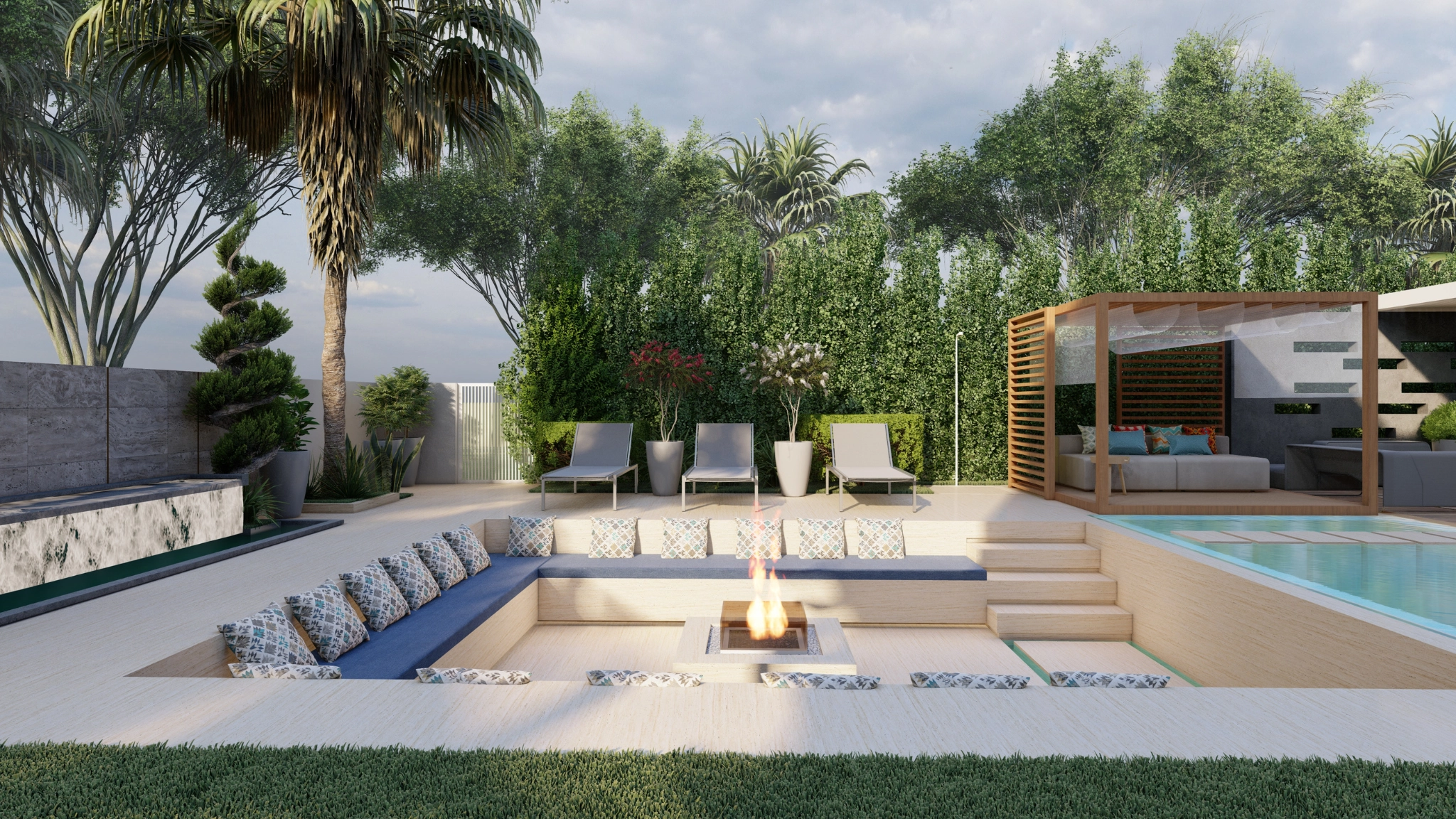 Landscaping is good for the environment. It prevents erosion, saves water, and improves the soil. Trees and plants absorb rainwater, reducing runoff. They also provide shade for buildings, saving energy on air conditioning.
Landscaping is great for our health. Plants clean the air by absorbing pollutants and giving off oxygen, which is good for our lungs. Being outside in these areas also lets us do activities like running, walking, or gardening, which are good for our hearts and make us feel better mentally.
Landscaping makes outdoor spaces look better and more welcoming. A good design can make the outdoor area unique and beautiful, reflecting the owner's taste. It also connects indoor and outdoor spaces, making the whole property more attractive.
Different Types of Landscaping
Residential
Commercial
Components of Landscaping
Plantings are an essential part of landscaping. They consist of flowers, trees, shrubs, and other plants intentionally arranged to create a particular look. Plants bring depth, texture, and color to a landscape, providing some environmental advantages, like preventing erosion and making the air cleaner.
Water features are a great way to bring a peaceful and soothing touch to a landscape. Fountains, streams, and ponds create a harmonious connection between outdoor and indoor areas and offer environmental advantages, like preventing excessive water runoff.
Outdoor lighting is handy for emphasizing particular parts of a landscape, like water features or plants, and it can also add a special touch. To ensure your outdoor space is well-planned and installed correctly, consider seeking assistance from a landscape designer. They can assess the site, choose the right plants, design hardscaping elements, and take care of the installation of your landscape.
Hardscape uses things that aren't alive, like wood, bricks, and stones, in landscaping. It helps make patios, walls, paths, and other features that make a landscape more valuable and attractive.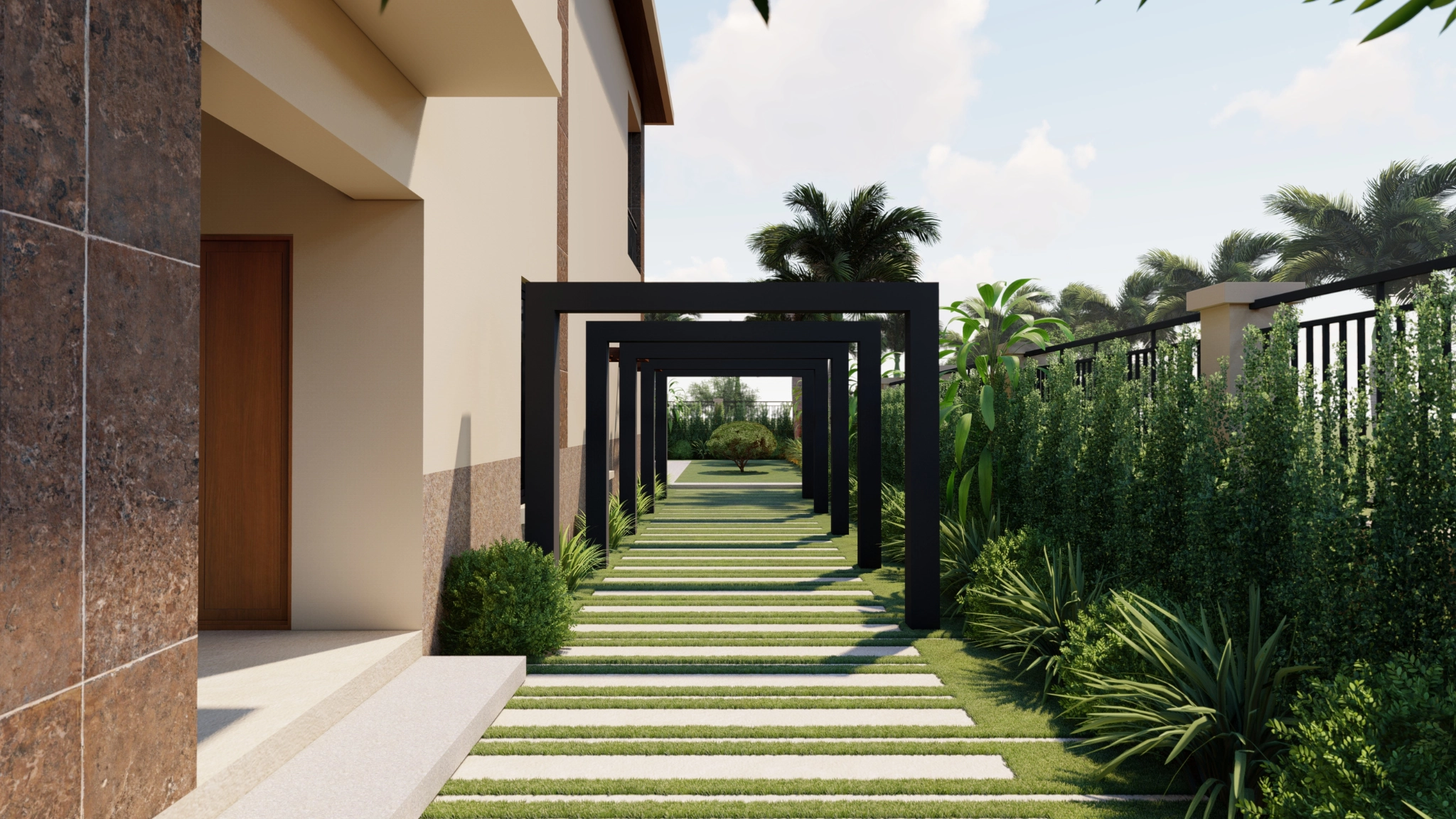 Landscaping is vital because it makes outdoor places look nice, work well, and last long. It also gives us many good things, like cleaner air and water, less energy use, and prettier properties. Landscaping can do a lot for your space. Elkin Pool and Landscape is one of Dubai's most experienced and trustworthy swimming pool and landscape contractors. Contact them now and make your dream landscape a reality.