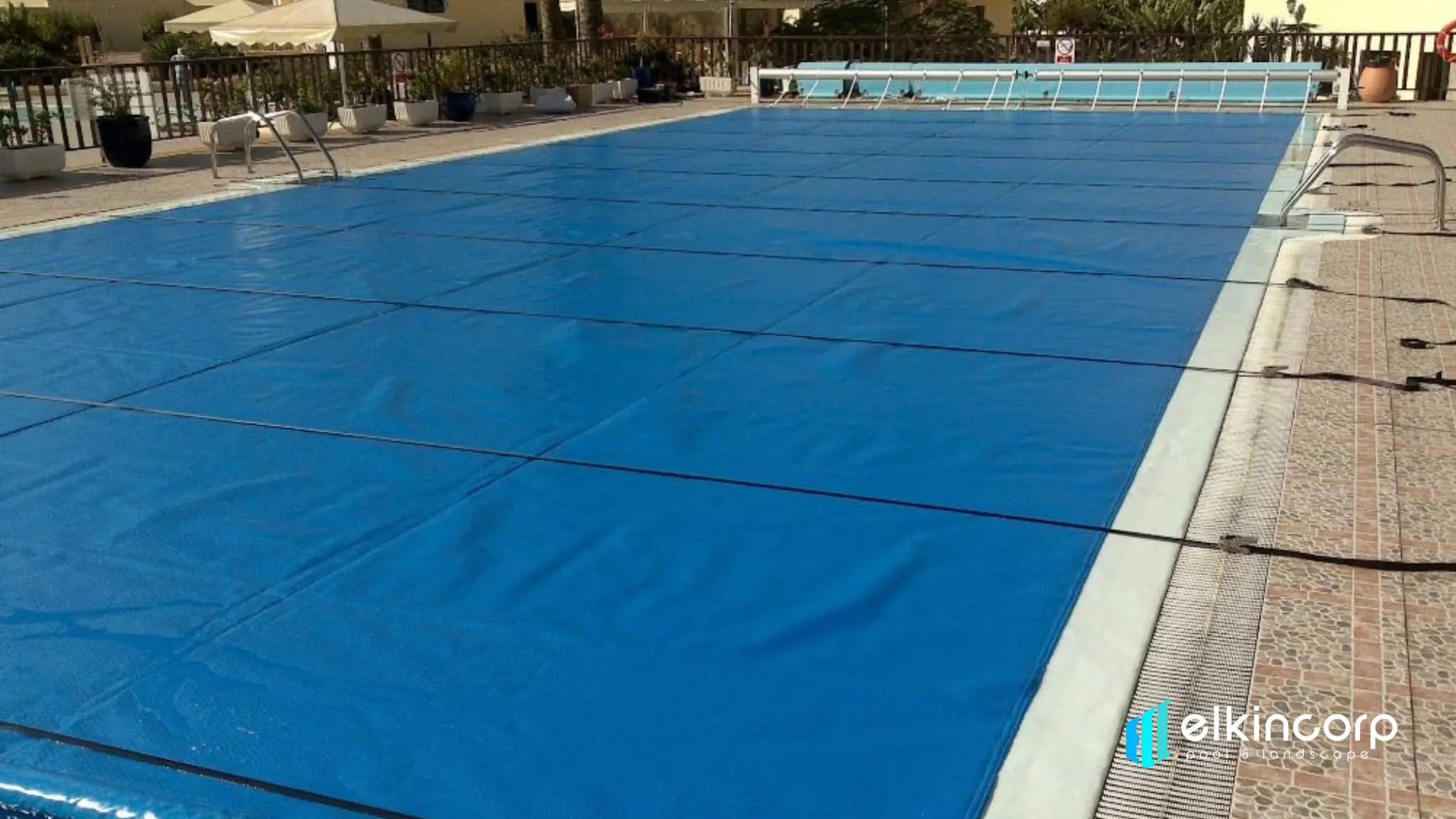 The Types and Advantages of Swimming Pool Cover
Covering a swimming pool offers many advantages. But here you are, you must choose according to your needs and preferences because the swimming pool cover comes in different models. Let's find out in more detail the other options available to you.
The Advantages of Covering Your Swimming Pool
Using a swimming pool cover has a number of advantages:
Your swimming pool is thus protected from external pollutants. In fact, when the cover is in place, it prevents some of the impurities from falling into the water. It is thus protected from leaves, insects, etc. The advantage of this is that cleaning the pool will take less time, and your water will be of better quality.
The swimming pool cover can also be a safety device. If you have children or pets, this can protect them from the dangers of a swimming pool. However, to do this, you will need to choose an installation that complies with the local laws. The cover can then be used alone or in addition to another security device. Furthermore, you will thus be in compliance with the law, which requires swimming pool owners to install at least one of these devices.
The pool cover also helps retain the heat of the water in your pool, whether it is heated or not. Thus, you will enjoy a swimming pool with water at a pleasant temperature.
It is also a solution that allows you to save water by limiting its evaporation during periods of high heat.
The Different Coverage Solutions
When you want to cover a swimming pool, the question of the model arises. And for good reason, there are different solutions. The choice will depend on your preferences, budget, and possibilities.
This solution allows you to benefit from a swimming pool cover at a lower cost and without the need for work. There are different models available on the market.
Bubble covers can be used during swimming to benefit from slightly warmer pool water. Indeed, once covered with this type of cover, the water in the pool will be able to gain a few degrees when it is sunny or not lose any during the night or on grayer days.
As their name suggests, winter tarpaulins are used during seasons when swimming is no longer on the agenda. They are an opaque and thick cover that helps prevent the proliferation of algae during the winter and prevent the accumulation of impurities in the swimming pool.
The 4-season tarpaulin is a rigid model that can be used year round. In addition to allowing the pool to retain heat, it also serves as protection.
The swimming pool cover has many advantages, making it a popular solution. It is compatible with most in-ground, above-ground, or free-standing swimming pools, whatever their shape. However, it is a solution that takes work to handle. It is best to have two people to set it up.
It Helps Maintain the Water Temperature. The safety cover needs to meet standard and can be installed to secure the swimming pool. It is fixed on the edges of the pool. It is a reel that allows it to be put in place and then removed.
It helps to protect the pool water from impurities during long absences or during the winter. It is very heavy and, therefore, cannot be handled on a daily basis.
It can be used all year round to protect the swimming pool.
Swimming pool covers offer the same advantages and disadvantages as tarpaulins. They could be more aesthetic and can be complicated to install on a daily basis during the swimming season.
The Swimming Pool Shutter
It is possible to rely on a swimming pool cover to cover your swimming pool. This equipment consists of PVC blades that wrap around a rotating axis. Here are the strong points of this solution:
The shutter can be located inside the pool in the case of a submerged shutter. This solution is the most aesthetic because the shutter is invisible. It can also be placed outside, for example, in the case of an above-ground swimming pool cover.
It is a versatile solution that, in addition to protecting the water from debris, maintains its temperature, limits its evaporation, and reduces the development of algae.
Besides all this, it is a safe solution that helps avoid accidents.
It can be motorized so it can be opened and closed with ease.
However, it is a more expensive solution. You will need to plan a higher budget. Finally, its installation must be carried out by a professional.
The Swimming Pool Shelter
The swimming pool enclosure is also an all-in-one solution that offers the following advantages:
It makes securing the space, protecting the pool, and maintaining a certain temperature possible.
It allows you to create an enclosed space at mid-height or at height in which you can enjoy swimming for longer without fear of bad weather. But in this case, you may have to consider heating it.
On the other hand, depending on its height and surface area, you must check whether a declaration is necessary.
To cover your swimming pool, you are therefore faced with various solutions. To avoid making a mistake and find the one that best suits your needs, here are the questions you need to ask yourself:
What type of coverage do I need? A cover for the winter, to heat the water in the pool, to secure it, or all of that at once?
Is my pelvis well protected? If your pool does not benefit from any safety device, opting for a cover that meets the standard to comply with the law is preferable.
What aesthetic appearance am I aiming for?
What is my budget?
Do I want a practical tarpaulin that can be put on and taken off easily?
What will it be used for? Should it be used for wintering, all year round, etc.? This criterion will depend on your use of your swimming pool.