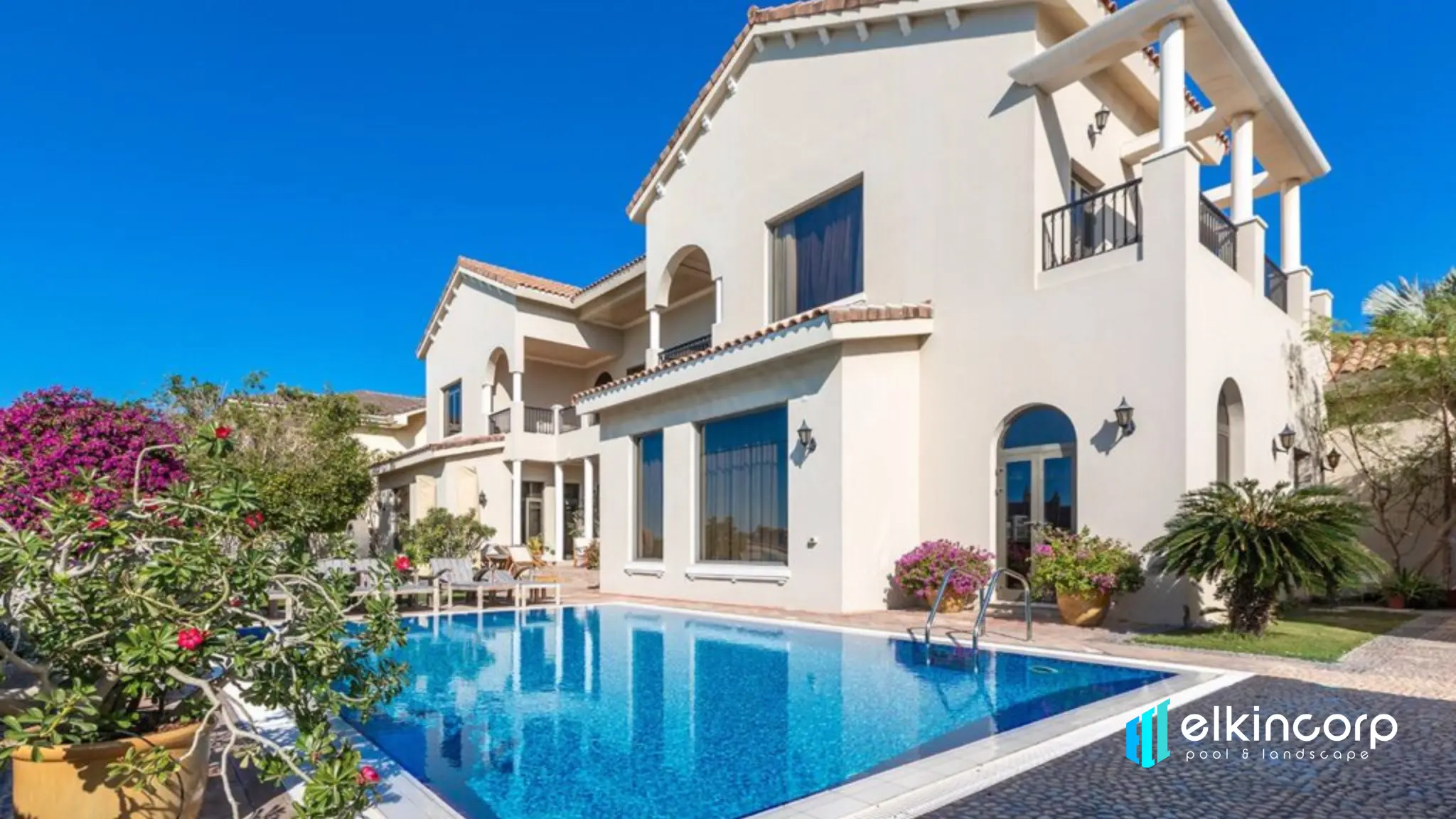 Swimming Pool Construction Companies in Dubai
If you want a pool in your backyard, you might be wondering what you need to do and what happens when you build a pool. Well, you're in the right place because we are one of the top swimming pool construction companies in dubai and we'll show you the whole process from planning to making it happen, so you're not surprised by anything.
Choosing the right kind, shape, and size of a swimming pool can be trickier than building one. Sometimes, people ask for fancy pool shapes and sizes that don't fit their yard or the cost to build and keep the pool nice. Some pool builders forget to tell customers about the work and costs of taking care of the pool after it's built.
We provide monthly and yearly maintenance services for your pool. This means we clean the pool, check the electrical stuff, and make sure the pool water is safe to swim in. Sometimes, even if a pool looks clean, it might not be safe, so we take care of that too. We also tell you if anything in the pool needs fixing or changing.
We do all this for homes and businesses. In Dubai, there aren't many pool maintenance companies like ours that can give you peace of mind and do everything for your pool. That's why we are one of the best swimming pool construction companies in dubai. We offer the following pool services in Dubai:
Pool tiles make your pool look nice, but sometimes they need to be replaced. You might want to change them for a different look or because they are falling off. We have a lot of tiles in different colors and styles for you to pick from. When we fix up your pool, it's a great time to put in new tiles and make your pool look amazing. Our skilled team can take out the old tiles and put in new ones.
Every concrete pool in the ground needs something on the edge to make it look nice and be safe. This thing is called "coping." It's not only for safety but also to make the pool look good. When someone is in the pool and holds onto the edge at the top, they're holding onto the coping. Feel free to send your query because we are one of the most superlative swimming pool construction companies in dubai.
A lot of people who have pools actually spend more time on the area around the pool than in the pool itself. So, when you're fixing up your pool, it's essential to pick a nice deck made of wood, stone, or concrete. This deck should look good, be safe so you don't slip, and be a pleasant place for things like sunbathing, having fun, and just being with friends. Selecting the right pool deck is just as important as picking the right size and shape.
Does your pool look old or like it hasn't been taken care of? It doesn't matter how old or bad it looks because it's actually quite simple to make it look like new again. Our skilled team does all the work, and when we're done, your friends will think you have got a completely new pool. Collaborate with one of the leading swimming pool construction companies in dubai to get your desired results.
Pools usually lose some water from evaporation, splashing, and cleaning. But if you're adding more than 2 inches of water every week, there might be a problem, like a leak. You should get in touch with us, and we'll take care of it using the right methods. Don't worry; we can fix any leak in your pool, whether it's in the structure or the pipes.