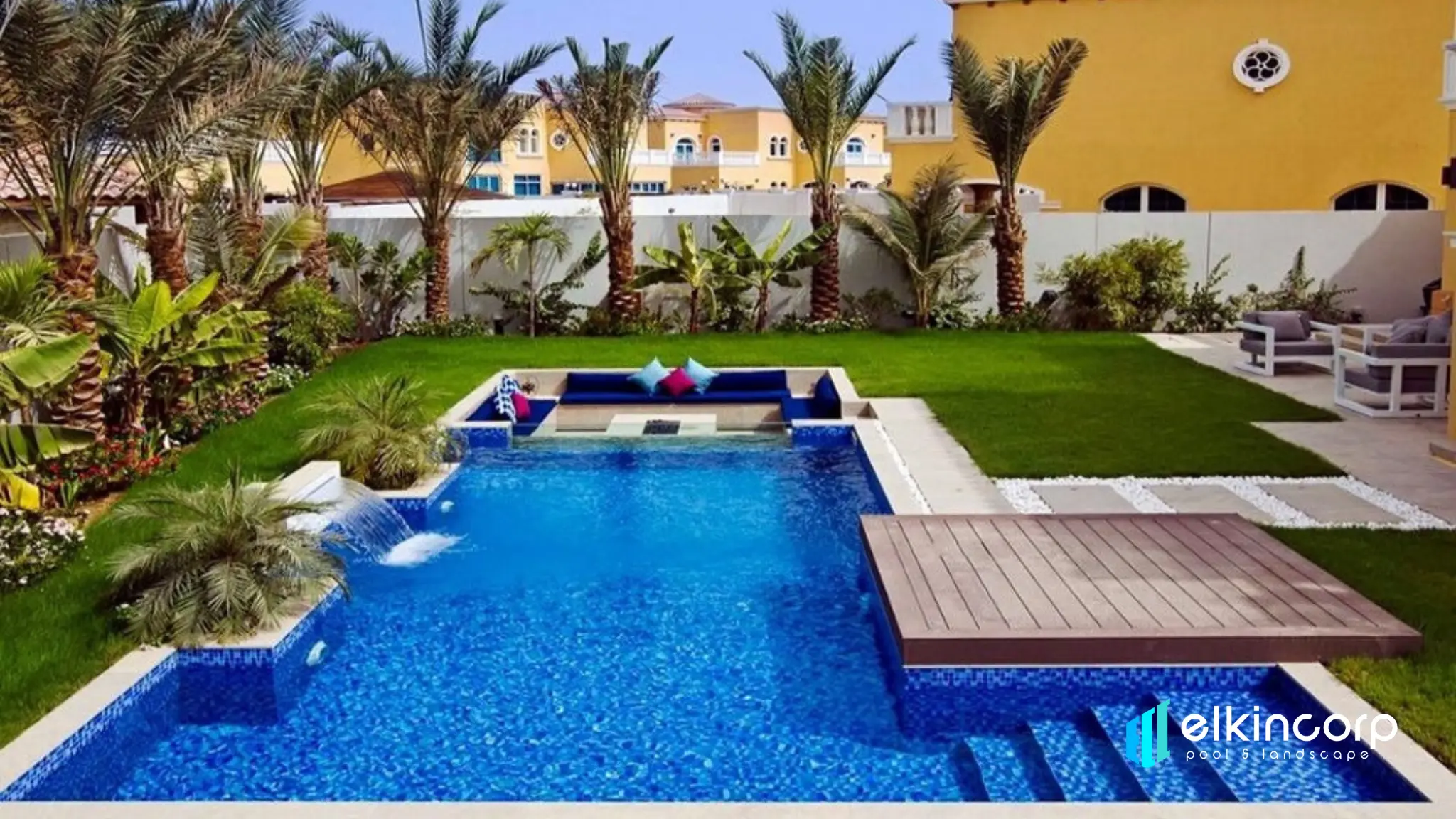 Landscaping Company – Swimming Pool Contractors in Dubai
Elkin Landscaping & Pools is a professional company in Dubai that designs, builds, maintains, and renovates home interiors, landscaping, and swimming pools. We have a talented team of professionals with innovative ideas and experience. We are best at creating beautiful and relaxing outdoor spaces and pools in Dubai. Our team of experts can transform your simple yard into an extraordinary one. From stunning pools to lush yards, we will make your outdoor dreams come true.
We create modern outdoor and indoor spaces for our clients' tastes and needs. Our design process includes: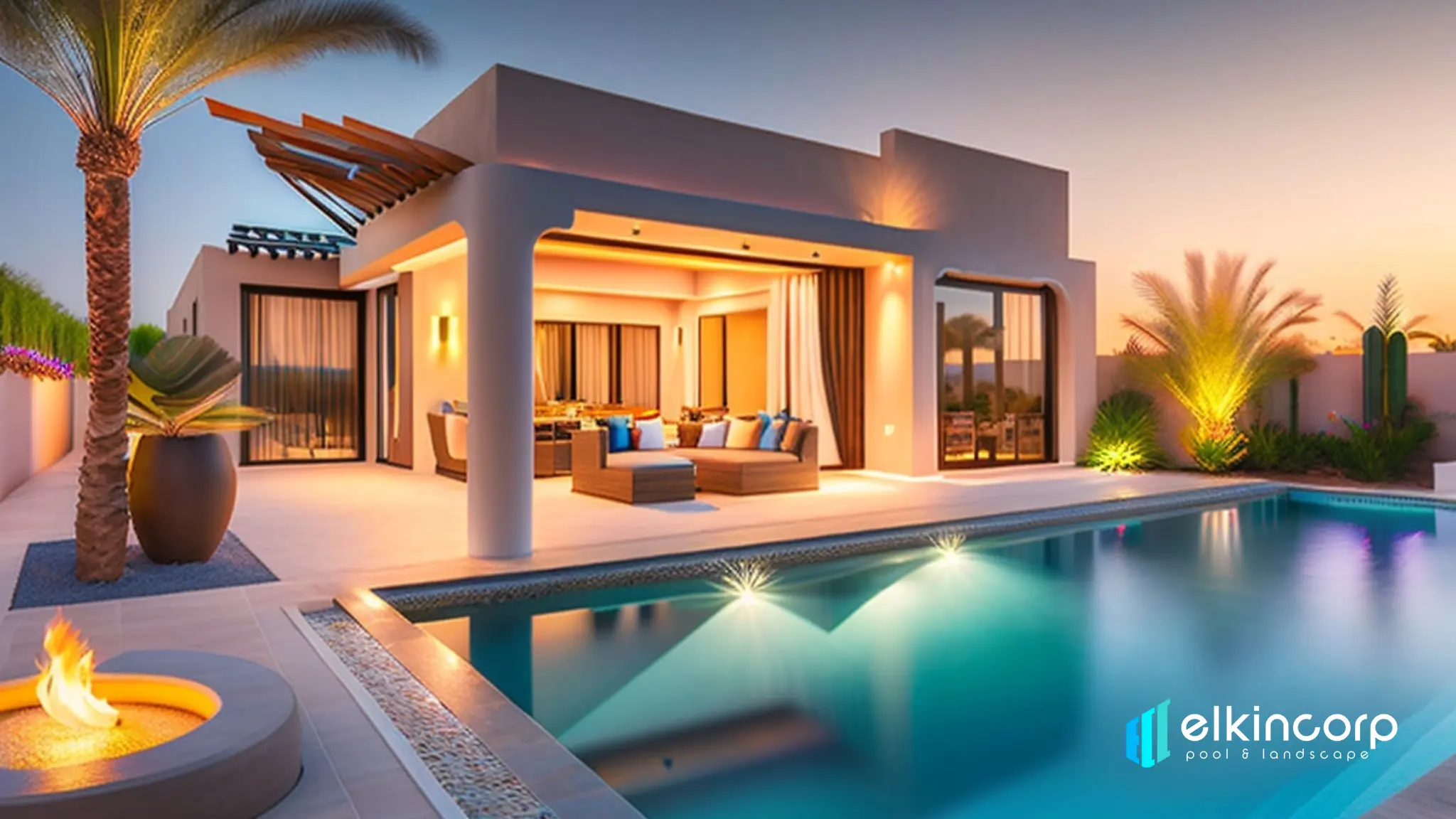 Having a private pool is the best way to cool off on a hot summer day and relax. It's also a beautiful addition to your home. Even when you are inside, it's nice to look out the window and see the water shimmering.
Quality Swimming Pool Contractors and Landscape Company
Infinity pools are pools where one or more of the sides are built at the same level as the water, making it look like the water is disappearing over the edge. Elkin is a leading swimming pool contractor in Dubai that specializes in designing and building infinity pools.
A skimmer pool, or freeboard pool, has a gap between the top of the pool and the water. A device called a skimmer is placed in the pool below the edge to draw in surface water and debris.
Window Pool Construction and window pools in Dubai are a great way to give some charm to your walkway. They are designed to look like swimming pools from both the inside and the outside.
An overflow pool is a system that collects rainwater and uses it to fill a swimming pool. These pools are very popular in Dubai. Over Flow Pool Contractors in Dubai.
Plunge Swimming Pool Contractors in Dubai. Plunge Pools are small and perfect for cooling off, exercising, and hydrotherapy.
We make resort-style amenities a part of your everyday life. We build superior outdoor spaces in Dubai such as:
Deck and Patios

Patio Kitchen

Barbecue & Pizza Oven

Pergola Bar

English Courtyard

Modern Planters

Outdoor Shower
Water can help you relax and de-stress in our busy lives. We design and build the best water features in Dubai that can elevate the level of your outdoor space.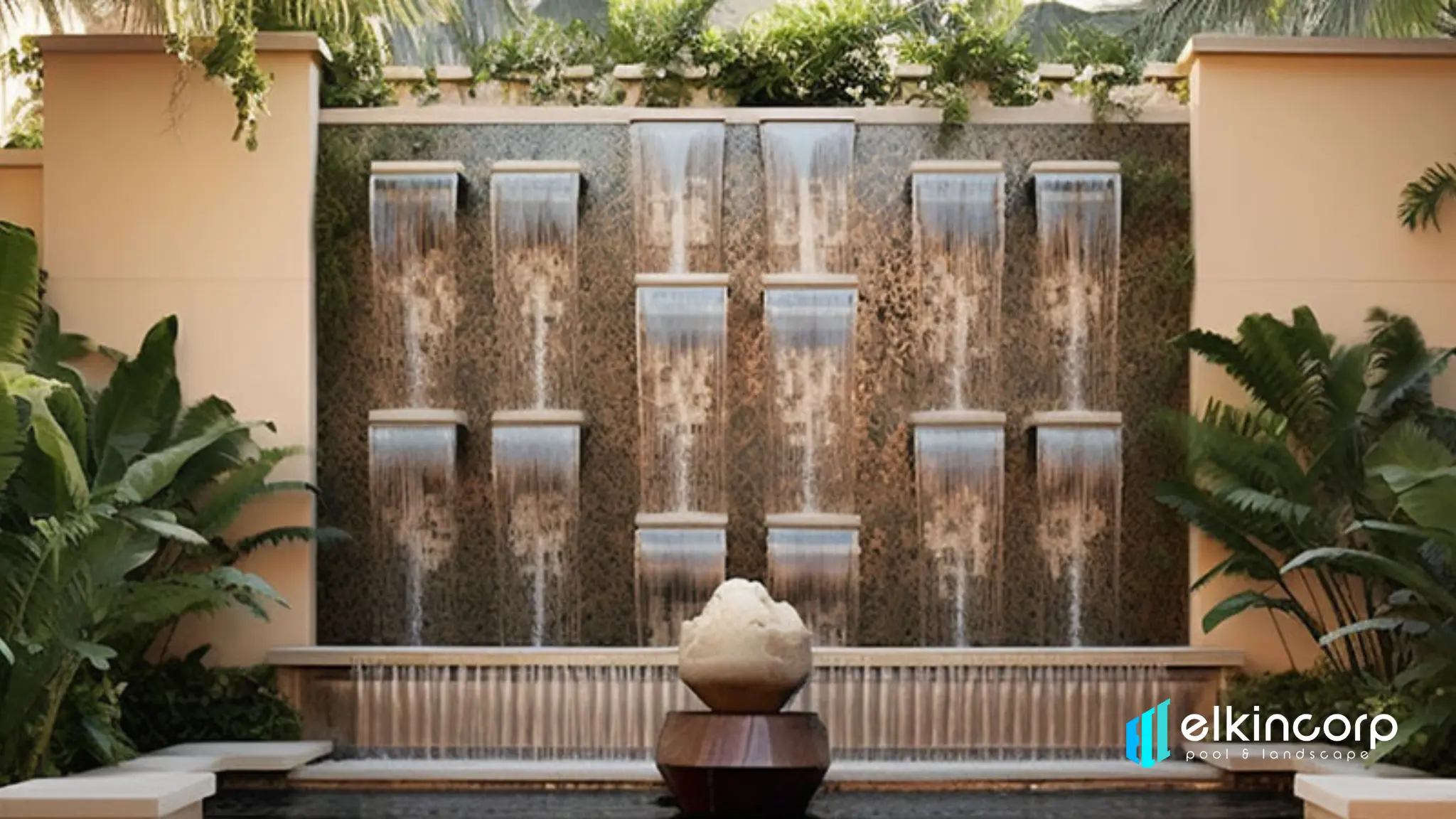 We have experience and knowledge, so we can create the perfect environment for you with palms, trees, and other plants.
Elkin Landscaping & Pools helps you keep your pool clean and the water chemistry balanced. Contact us today and get your dream pool and landscape maintenance.