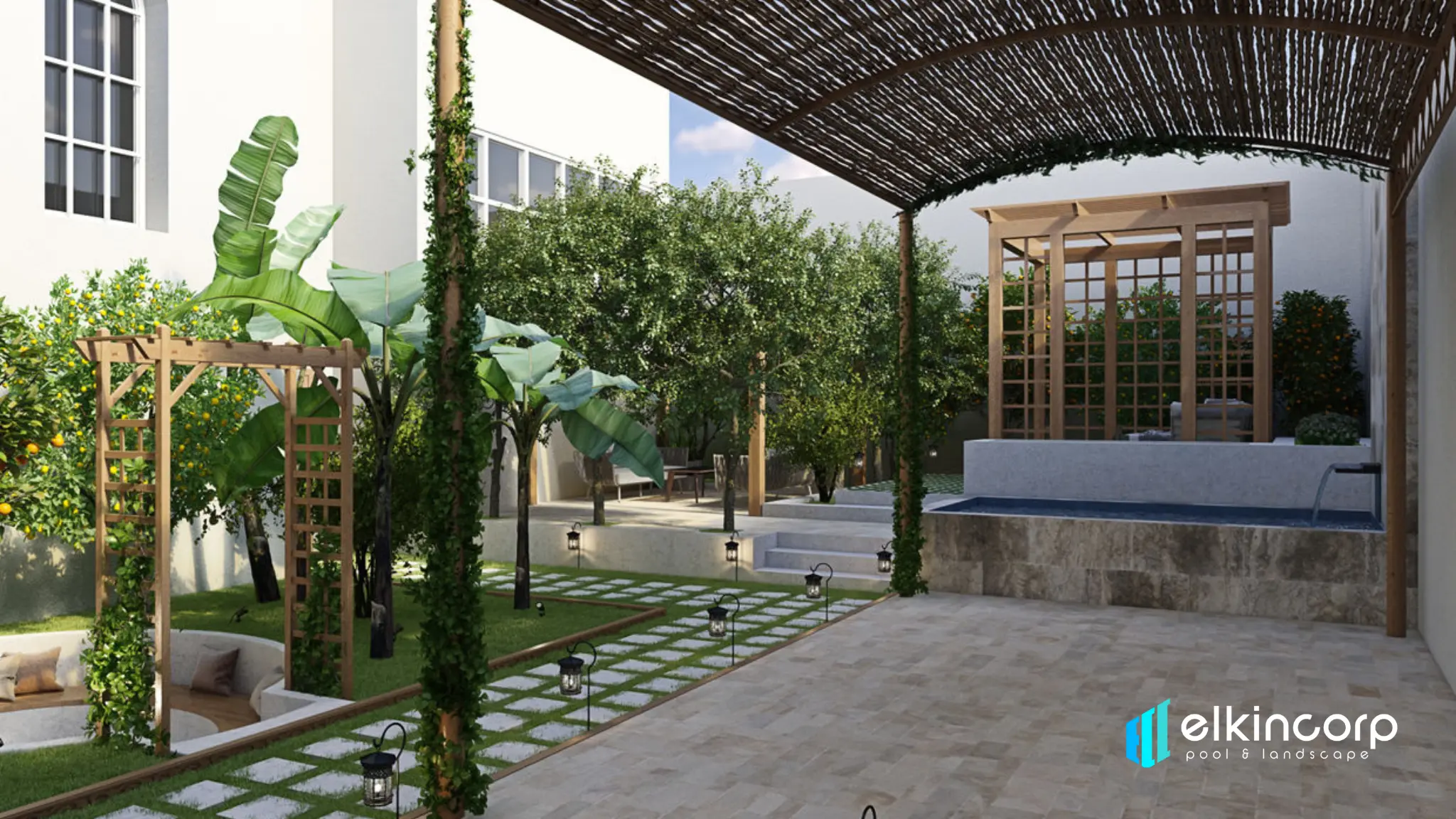 Landscape Construction Companies in Dubai
The landscaping and swimming pool services from the best landscape construction companies in dubai are top-notch. We'll turn your property into a perfect place to live. We take care of everything, from customizing the design to keeping things in great shape after it's done, to make sure customers are happy in many different ways.
Customer satisfaction is our top priority. We work hard to bring our customers' ideas to life. We are the expert landscape construction companies in dubai, offering services like landscape design, landscape maintenance, swimming pool design, swimming pool maintenance, and among others.
We create water features like swimming pools and fountains for you. We also help design your garden, explaining how to plant and arrange things around water areas. If you want to fix or replace old, bumpy paths, we can suggest practical solutions for our customers.
With all these services, we are really good at building and designing pavilions and pergolas. Our landscaping expertise is well-known, and we're considered as one of the top landscape construction companies in dubai.
What makes us the best in Dubai?
We're the top landscape design contractors in Dubai because we're a dedicated team of skilled people. Whether it's setting up fountains, creating designs, landscaping, building swimming pools, or making pergolas, our experienced experts always bring the latest and best ideas to our valued customers.
We're really good at offering top-notch landscape design services in Dubai. Our main goal is to make sure you're happy and get great service. We work according to the requirements of our customers, listen to their ideas, and aim to provide excellent service. In addition to being the best, we also use smart and cost-effective energy-efficient solutions to finish projects on time. We're passionate about making you feel at ease.
Do you have a backyard garden? If so, have you ever thought about turning it into a garden pool? We're a team of experts who are the best Landscape designers in Dubai. We can help make your dream of having a garden pool a reality. Some people think that a garden is nice, but a pool is not needed. When you hire the best landscape construction companies in dubai, you will get several benefits.
Having a lovely garden is like having a special gift because it has many benefits. We are landscape contractors in Dubai, and we are dedicated to offering various high-quality garden landscaping services at affordable prices. We can transform your plain and not-so-fertile land into a beautiful, green paradise. Our aim is to turn ordinary places into extraordinary ones to make our clients happy and provide them with the outstanding service they desire.
Collaborative Custom Landscape Design
We listen carefully to our customers and turn their ideas into reality. Many customers want to personalize their landscape designs to fit their available space. To make this happen, we create sketches and have lots of creative discussions. We ultimately find the best design that matches the customer's needs. Custom designs can sometimes be tricky for our hardworking team, but we enjoy the challenge of doing something unique with each project. This is the reason we are one of the leading landscape construction companies in dubai.
People like us a lot because we not only do great work, but also charge fair prices for our services. Our main aim is to give customers good quality without asking for a lot of money. Our strength is the high-quality work we do, which makes us a top choice in the market. Unlike our competitors, we deliver exactly what we promised when we started the project.