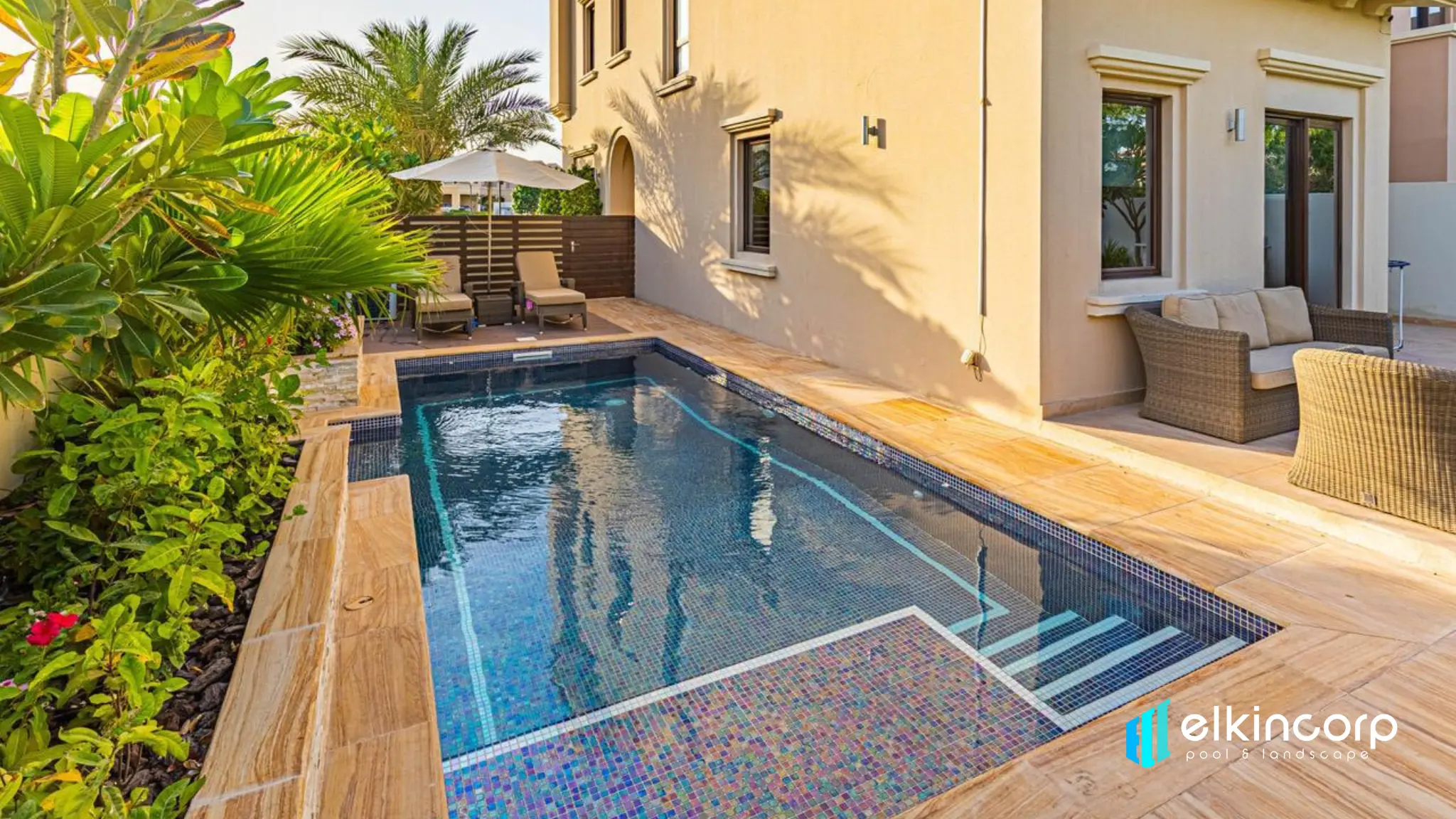 Are You Dreaming of Designing A Swimming Pool?
Are you dreaming of designing a swimming pool to take full advantage of the beautiful season? Nothing like a swimming pool to create a unifying and refreshing space for all family and friends. Pool and Landscape companies professional, your expert in swimming pool design for many years, working mainly in Dubai and Abu Dhabi and the other Emirates of UAE.
Whether in the residential or commercial sector, we offer our large clientele turnkey and complete services. From design to completion, our team takes care of all your swimming pool development projects to perfection.
If you are interested in work recognized for its quality, tailor-made and, above all, sustainable solutions, do not hesitate to contact us today. We will be able to bring your ideas to life, listen to your real needs and respond to them.
Need to Build A Swimming Pool in Your Exterior?
A Complete Range of Swimming Pool Design Services
An exterior layout always guarantees additional living space, allowing conviviality, relaxation and gathering. A swimming pool is the most conducive arrangement to ensuring a beautiful atmosphere, bringing together family and friends. Being able to cool off is priceless at home in the middle of a heatwave. To do this, making sure you surround yourself with specialists in landscaping is necessary. This is where the Elkin Pool and Landscape team comes in to realize all your swimming pool design ambitions.
Accustomed to working in landscaping design and development for over 12 years, our teams of landscapers are known for their creativity, originality and great professionalism. Indeed, passion, commitment and skill punctuate all our working days to complete all your swimming pool development projects successfully.
Choose durable, safe and aesthetic work by calling on a dedicated and distinguished team who will take care of your swimming pool design.
Discover Our Achievements and Our Creations
Certified Expert Work and Services with Awards and Recognitions
A swimming pool completely changes the exterior landscape of a property. This is why it is the room around which the entire exterior design plan must be thought out. It is a place of entertainment that must be designed to benefit from a pleasant, safe and practical space. In the field of swimming pool construction and landscaping, it is essential to have great know-how and to master what you do. Calling on experts in this case becomes mandatory to guarantee efficient and quality work.
By coming to Elkin Pool and Landscape, you are sure to choose creativity and design that goes beyond the ordinary. Our company is a guarantee of quality, something which has earned us prizes and distinctions, including the prestigious and coveted prize and the completion of over 100+ projects. Our company is a Professional Landscaper in Dubai, UAE. We are also certified Master Landscapers and are recommended and registered in Dubai, United Arab Emirates.