Top Swimming Pool and Landscape Companies in Dubai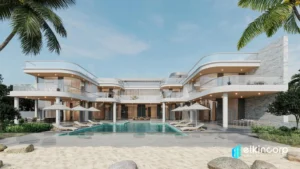 Elkin stands as the premier option for crafting swimming pools in Dubai, United Arab Emirates. We are one of the renowned Pool and Landscape Companies specializing in pools and landscaping, dedicated to creating unique pools for residents in Dubai and its neighboring regions. Whether you require a pool for your residence or establishment, we deliver top-notch pool construction services of the highest quality. We've been constructing a variety of swimming pools in Dubai, each with its unique size and style.
Elkin Landscape is powered by a team of skilled, youthful, and dynamic people equipped with cutting-edge tools and technology. This combination has allowed us to establish a prominent position within Dubai's competitive swimming pool industry. We have the ability to transform your vision of a perfect pool into a tangible reality. If you're searching for the top-notch swimming pool company, you've landed in the perfect place. Reach out to us today, and we'll be more than happy to provide our assistance. Elkin has earned a distinguished reputation among the pool companies in Dubai, owing to our relentless dedication to excellence, hard work, and unwavering commitment to ensuring our customers' satisfaction.
Skilled Pool and Landscape Companies
We construct pools for residences, both indoors and outdoors, providing families with enjoyable spaces. Additionally, we specialize in crafting garden pools in Dubai to enhance the overall appearance of your villa's outdoor area. Introducing a garden pool instantly elevates the aesthetic appeal of the space. Moreover, Elkin possesses the expertise to design and construct various types of pools. Our reputation as the leading Pool and Landscape Companies in Dubai is a testament to our excellence in pool construction in both Dubai and the broader UAE.
We stand as the premier swimming pool experts in Dubai, receiving high praise from satisfied clients. Our services encompass outstanding swimming pool solutions, ranging from innovative design and meticulous construction to thorough maintenance and pristine upkeep. Ensuring safety is our paramount concern, and we meticulously adhere to all safety protocols to guarantee that your pool meets the highest safety standards.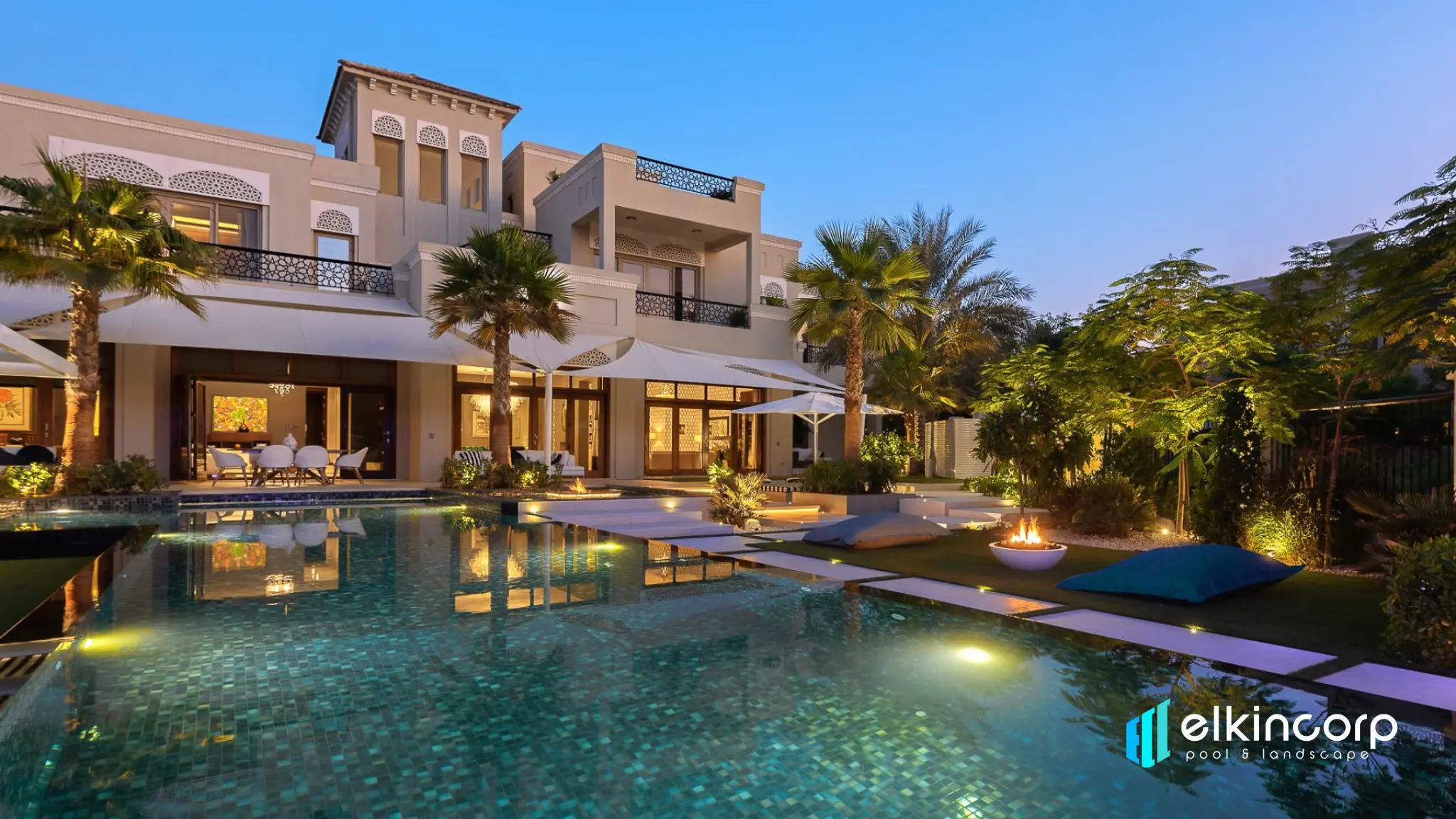 What Sets Elkin Apart from the leading Pool Companies in Dubai?
We've constructed swimming pools, both indoors and outdoors, in various locations throughout Dubai and the UAE. Customer satisfaction holds the highest priority in our operations, and we spare no effort in ensuring their contentment, including delivering top-notch pools that align with their budget constraints. Elkin Landscape has been an integral part of Dubai's swimming pool industry for an extended period. Our expertise extends beyond the company itself; every member of our team possesses exceptional skills and knowledge.
Certified Swimming Pool Company
Elkin relies exclusively on proficient and certified professionals to oversee pool construction. They uphold rigorous standards and prioritize top-tier workmanship without any shortcuts. Their expertise encompasses the full spectrum of pool development, from planning and design to excavation and selection of the appropriate materials. We believe that our exceptional work speaks for itself. While our headquarters are situated in Dubai, our operations extend throughout the entire UAE. We've constructed pools in major cities like Dubai, as well as various other locations across the nation. Our widespread presence is a testament to the multitude of pools we've successfully completed throughout the UAE.
Reliable Pool and Landscape Companies in Dubai
Elkin not only excels in landscape projects but also specializes in the construction and design of swimming pools. The addition of a pool can significantly enhances the visual appeal of your home or villa, and uniquely, it can substantially increase the value of your property. While numerous landscaping companies in Dubai offer swimming pool construction services, what sets us apart is our unwavering commitment, efficient resource utilization, innovative concepts, and consistent project completion within stipulated timelines.
We have established our own elevated benchmarks in collaboration with our clients, who genuinely appreciate our work. Elkin Pool and Landscape Company provides top-tier swimming pool services, meticulously tailored to meet the unique needs of our esteemed clientele.
Read More:
Dive into Luxury: Best Pool and Landscape Company in Dubai
Swimming Pool Construction Companies in Dubai