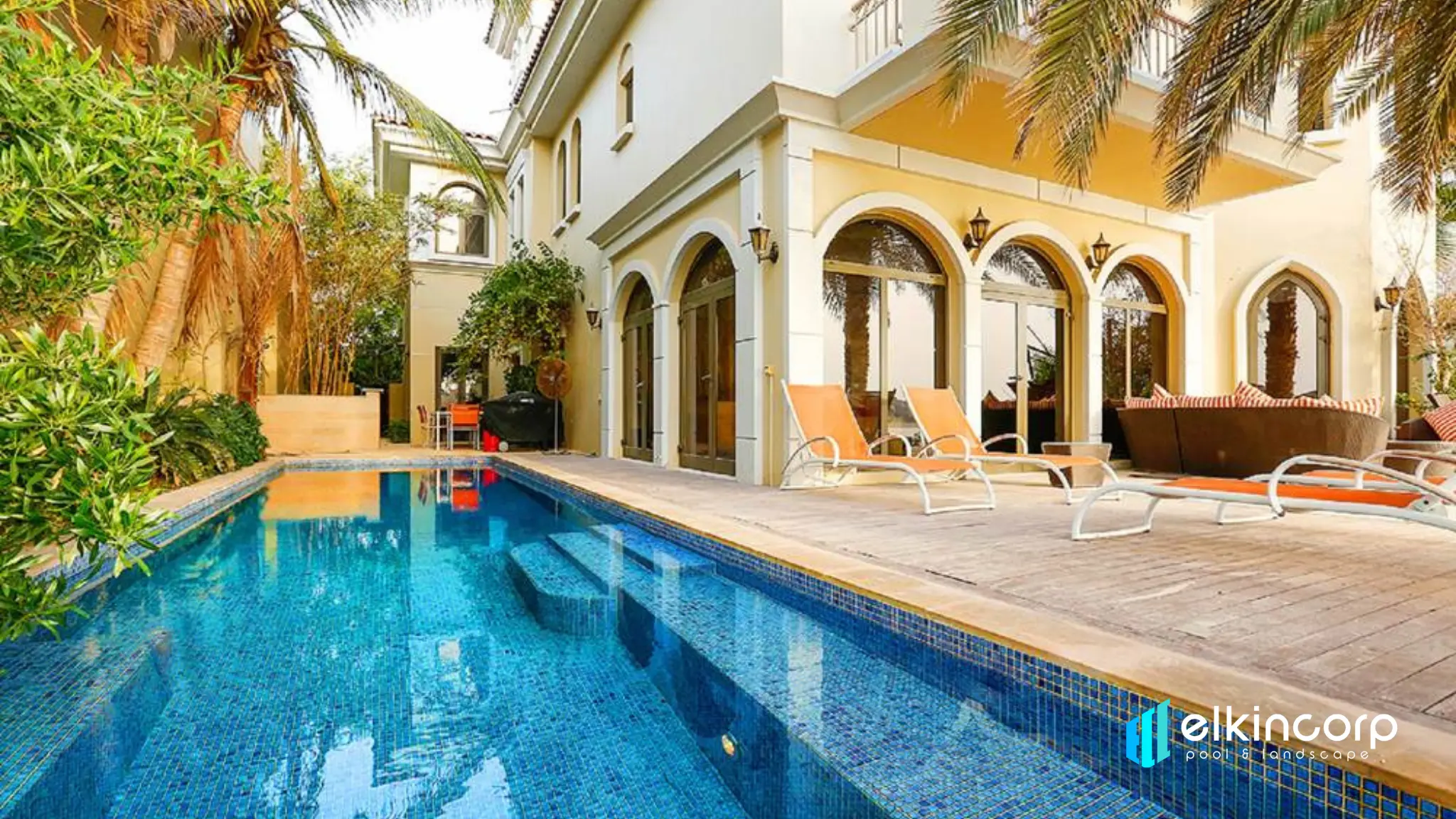 Swimming Pool Construction Companies in Dubai
Welcome to a place of luxury and relaxation. Imagine your backyard becoming a beautiful paradise. If you've ever wanted a lovely swimming pool and water feature right outside your door in Dubai, our company is here to make it happen. We're one of the best swimming pool construction companies in dubai. With our skills and careful work, we can make your dream come true. Get ready to experience elegance and peace as we show you how swimming pool experts can transform your outdoor area.
We Provide Innovative Solutions to All Your Swimming Pool and Water Features Needs
If you want an awesome swimming pool or water feature in Dubai, we're the ones to ask. We know a lot about this stuff and have done it for a long time because we are the most reliable swimming pool construction company in dubai. We can help you with everything you need. We handle everything from planning to designing and building your project. We know that each person has their own special needs and likes, so we make a plan that's just for you.
If you want a cool infinity pool with amazing views or a fancy spa to relax in, we can do it for you. Our expert team will listen to what you want and make it happen, making sure it works well and lasts a long time. We're good at making beautiful outdoor areas, and we also take care of them. We clean them, balance the chemicals, fix stuff when it's broken, and make things better if needed. We make sure your special place stays nice all year round.
We're really good at making outdoor places awesome, and we love doing it. That's what makes us different from others. When you work with us, you'll have a super fancy experience like you've never had before.
Changing Your Backyard Oasis with the Help of Pool Experts
swimming pool construction companies in dubai know how to turn your regular backyard into an amazing paradise. They know that a swimming pool is not just for swimming; it's a part of your life and a place for you to relax, have fun, and stay healthy.
With our expert advice, pool consultants can assist you in creating the best pool for you. They'll help you pick the right size, shape, and depth, and choose the materials and finishes that match your style. We make sure every part of your pool is just the way you want it.
And there's more – pool experts can make your backyard paradise even better by adding things like water features, saunas, and spas. Think about relaxing in a fancy spa after a tiring day or hearing the calming sound of water falling from a pretty fountain. These things don't just look good, they also make you feel better and are good for your health and happiness.
After planning, pool consultants stay involved in every part of building the pool. They work closely with the main builders to make sure everything is done right and safe. They pay a lot of attention to make sure your oasis is strong and lasts for a long time. This is the major benefit of working with the best swimming pool construction companies in dubai.
Advantages of Working with Us
When you want to make an amazing swimming pool and water feature in Dubai, it's really important to have expert swimming pool consultants help you. Let's see what good things can happen when you choose us as your top swimming pool experts.
We have all the answers for everything related to water that you need.

We make sure we're really good at what we do and do it with care and skill.