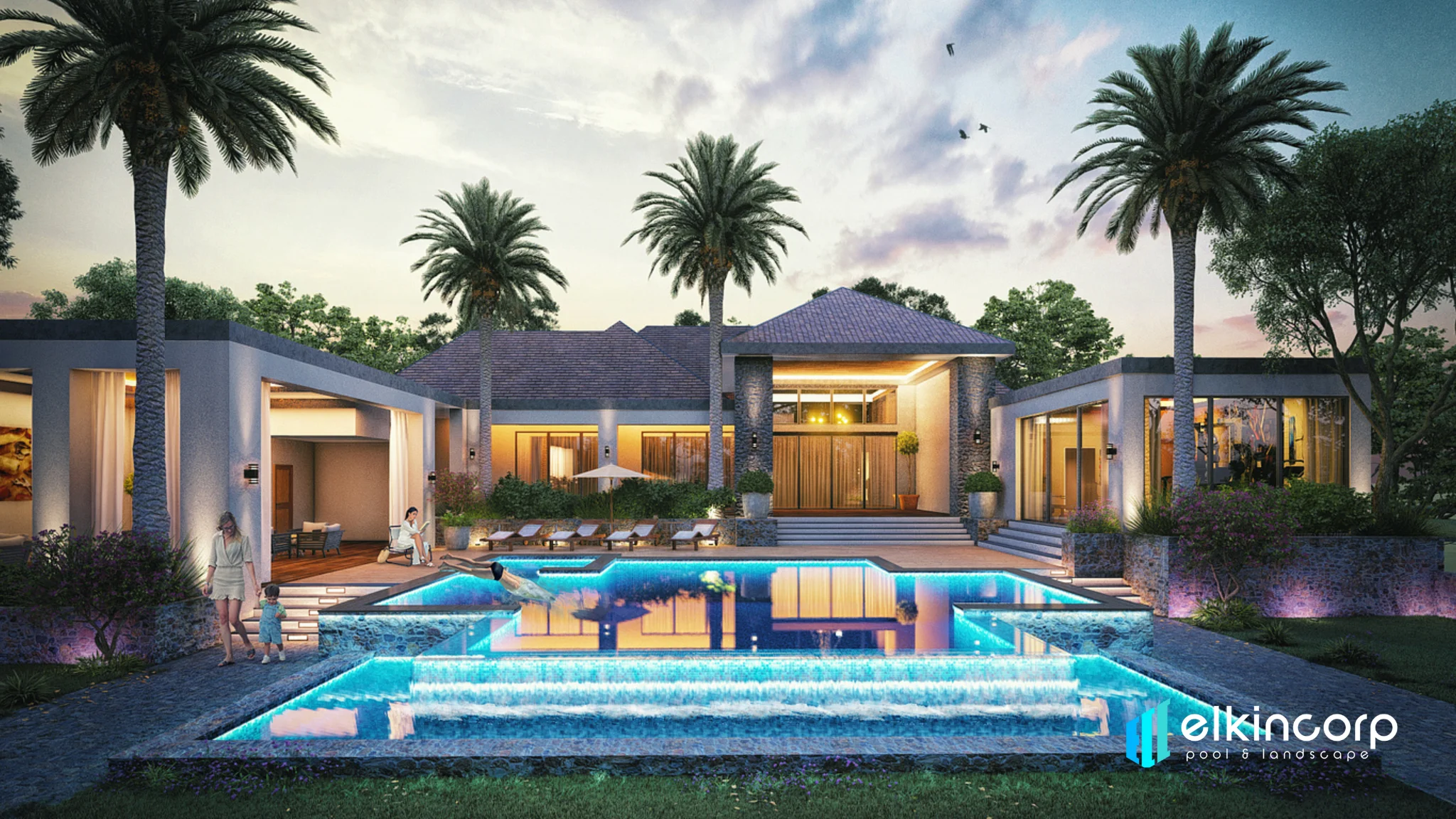 Pool and Landscape Companies in Dubai – Swimming Pool Contractors
Elkin Landscape stands as a premier Dubai-based firm renowned for its exceptional prowess in crafting and maintaining swimming pools, gardens, and interior spaces. Our Pool and Landscape Company in Dubai team comprises highly talented and innovative individuals with extensive knowledge in these domains. We excel in conceptualizing and constructing these features, securing necessary approvals, providing continuous maintenance, and executing renovations when necessary. Discover our team of specialists who possess the ability to transform ordinary outdoor areas into stunning, tranquil havens. Whether you seek enchanting gardens or luxurious pools, we harness our expertise and creative flair to transform your outdoor dreams into reality.
We create contemporary home designs that align with our clients' preferences and desires. Our design work encompasses both the exterior and interior aspects of the house, ensuring it all appears aesthetically pleasing. Here's a glimpse into our design process.
Indulging in your private pool is the epitome of luxury, offering a refreshing respite on scorching days. Immersing yourself after a taxing day feels like a soothing escape from life's pressures. A pool in your backyard enhances the beauty of your home, and gazing at the water from your kitchen or living room adds a tranquil charm.
We craft sophisticated designs for a laid-back lifestyle, complete with a spa-like bathtub where you can envision splendid gatherings in your splendid backyard. Elkin creates pools that match your preferences and budget, making us one of the premier Pool and Landscape Companies in Dubai.
Top-Notch Pool and Landscape Companies
The infinity pool, also known as the vanishing-edge or zero-edge pool, stands out as a distinctive pool variety. Its ingenious design causes the water to cascade over one or more edges, producing a captivating optical effect, giving the impression of an infinite expanse of water. Unlike typical pools, where all the walls are taller than the water level, keeping it contained, the infinity pool is constructed with at least one wall matching the water's height, creating the illusion of the wall vanishing into the horizon.
If you desire to have such breathtaking infinity pools, look no further than Elkin, one of the eminent Pool and Landscape Companies in Dubai, to bring this remarkable concept to life.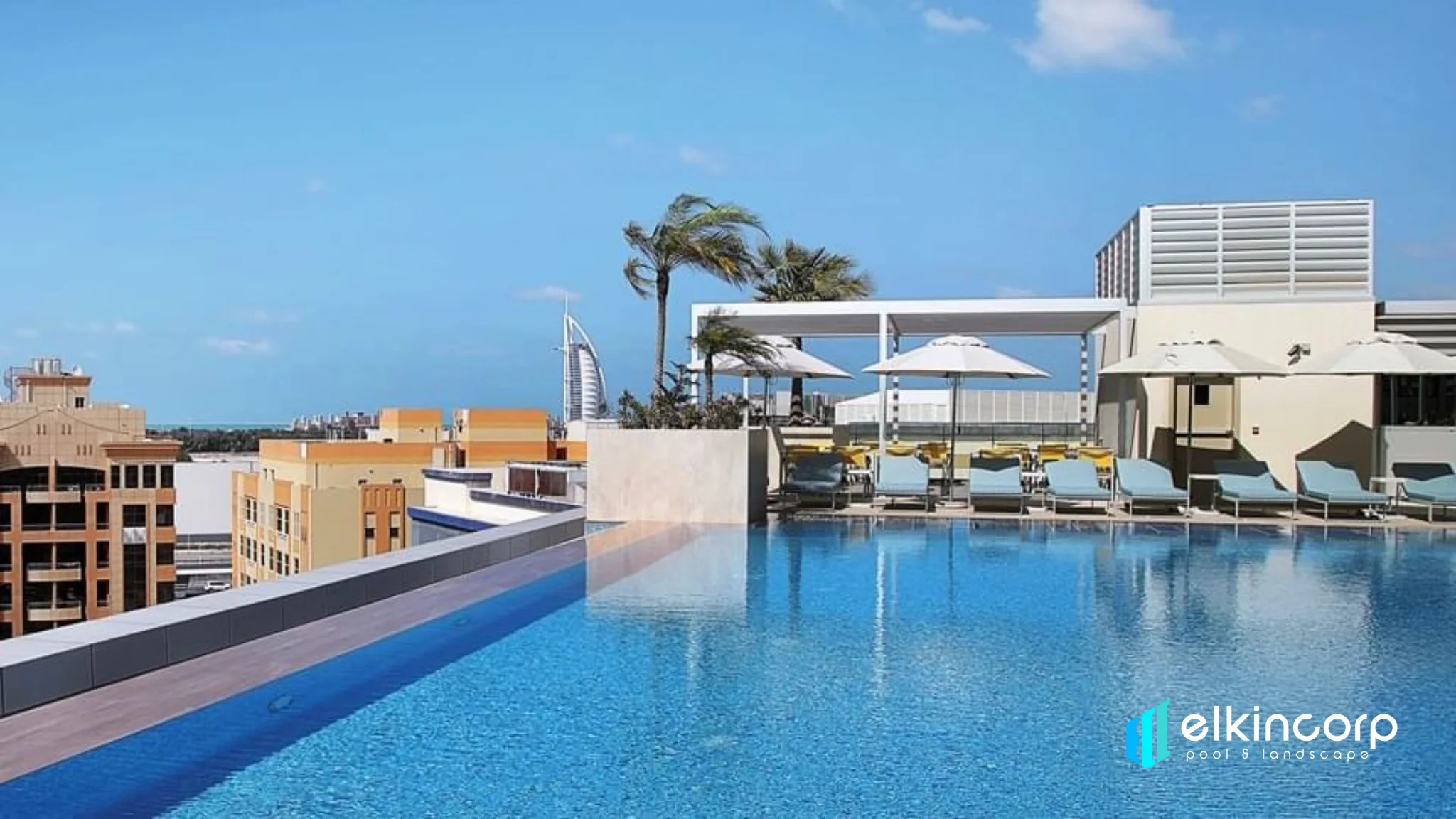 This contemporary and in-demand design concept is sometimes colloquially dubbed "aquatic observatories" due to their resemblance to aquatic environments. The incorporation of acrylic walls or windows in pools stands as a prominent trend in modern pool design.
Pool skimmers serve as water purifiers, akin to filters that capture floating particles before they sink to the pool's floor. Typically, in-ground pools incorporate these skimmers along their upper sides, skillfully employing suction to draw in and trap the debris.
Furthermore, the skimmer provides a practical point of connection for a vacuum to maintain the pool's cleanliness. These pools are occasionally referred to as freeboard pools, denoting the space between the pool's surface and the water. Within the pool, you'll find a device known as the skimmer, discreetly positioned beneath the pool's rim.
The presence of water has a tranquil and serene effect, offering relaxation amidst our hectic routines. Even locations devoid of natural water features can be transformed into inviting havens by introducing beautiful waterfalls or charming ponds, generating calming sounds and fostering a serene ambiance. Elkin pool and landscape company enhances the allure of your property, enabling you to relish proximity to nature and its soothing influence.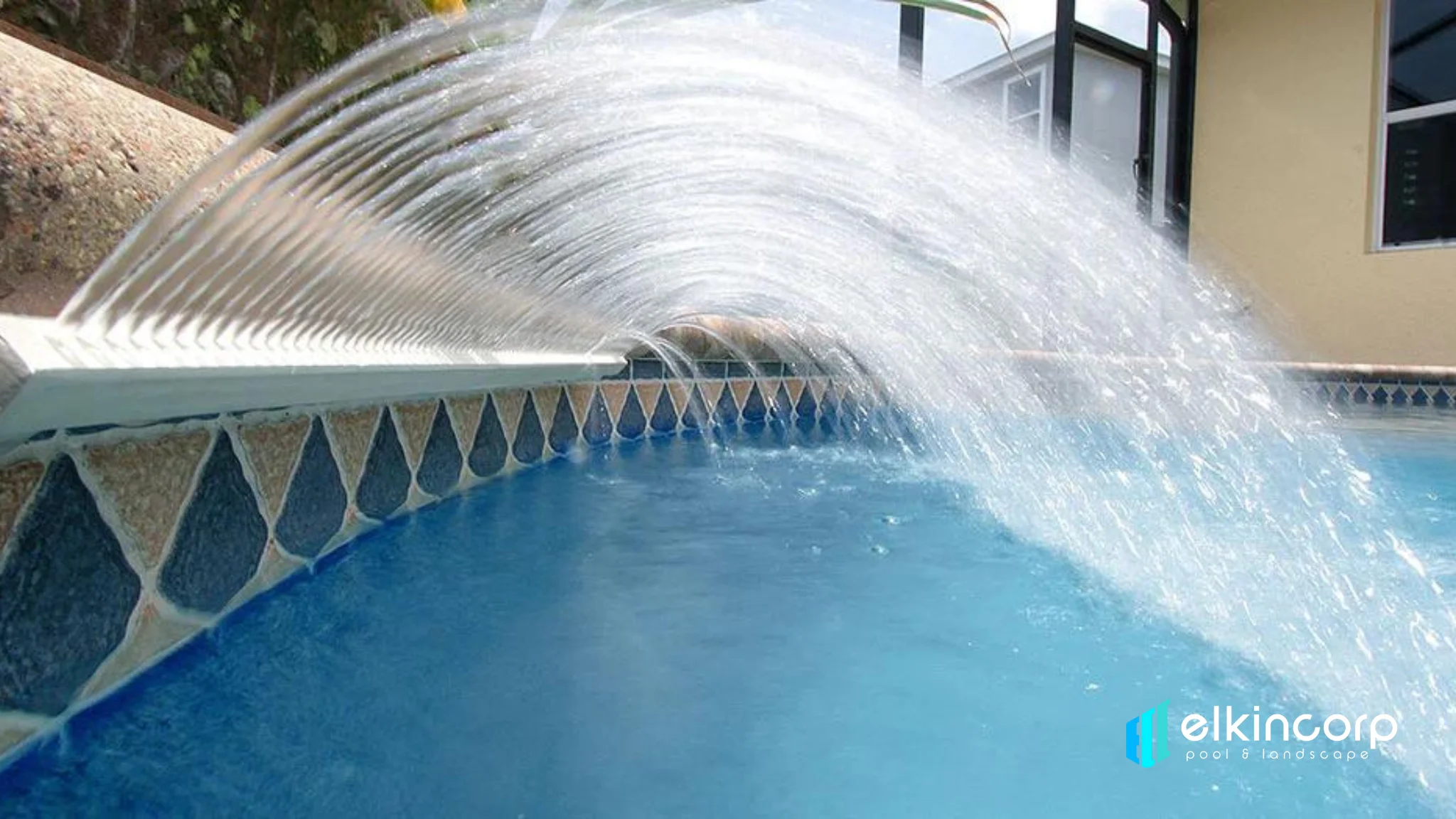 Eliminating accumulated debris, implementing preventive measures, monitoring and rectifying chlorine and pH levels, and maintaining the upkeep of filters, underwater lighting, and pumps.
Trimming tree branches, neatening shrubbery, seeding new grass, eliminating weeds, manicuring the lawn, aerating the soil, raking fallen leaves, providing nutrients to plants, refreshing the garden bed, tending to ground cover, addressing bare patches, pest and disease control, replacing spent flowers, and introducing seasonal blooms at the right time.
Pool and Landscape Companies in Dubai
Such companies typically offer a comprehensive suite of services, including pool design and construction, landscaping, irrigation systems, and maintenance. They understand the importance of water conservation in this arid region and often incorporate sustainable practices into their designs. With a wealth of experience and an understanding of the local climate and regulations, a Pool and Landscape Company in Dubai ensures that every project is a harmonious fusion of aesthetics, functionality, and sustainability, turning outdoor spaces into oases of relaxation and beauty in the heart of the city.