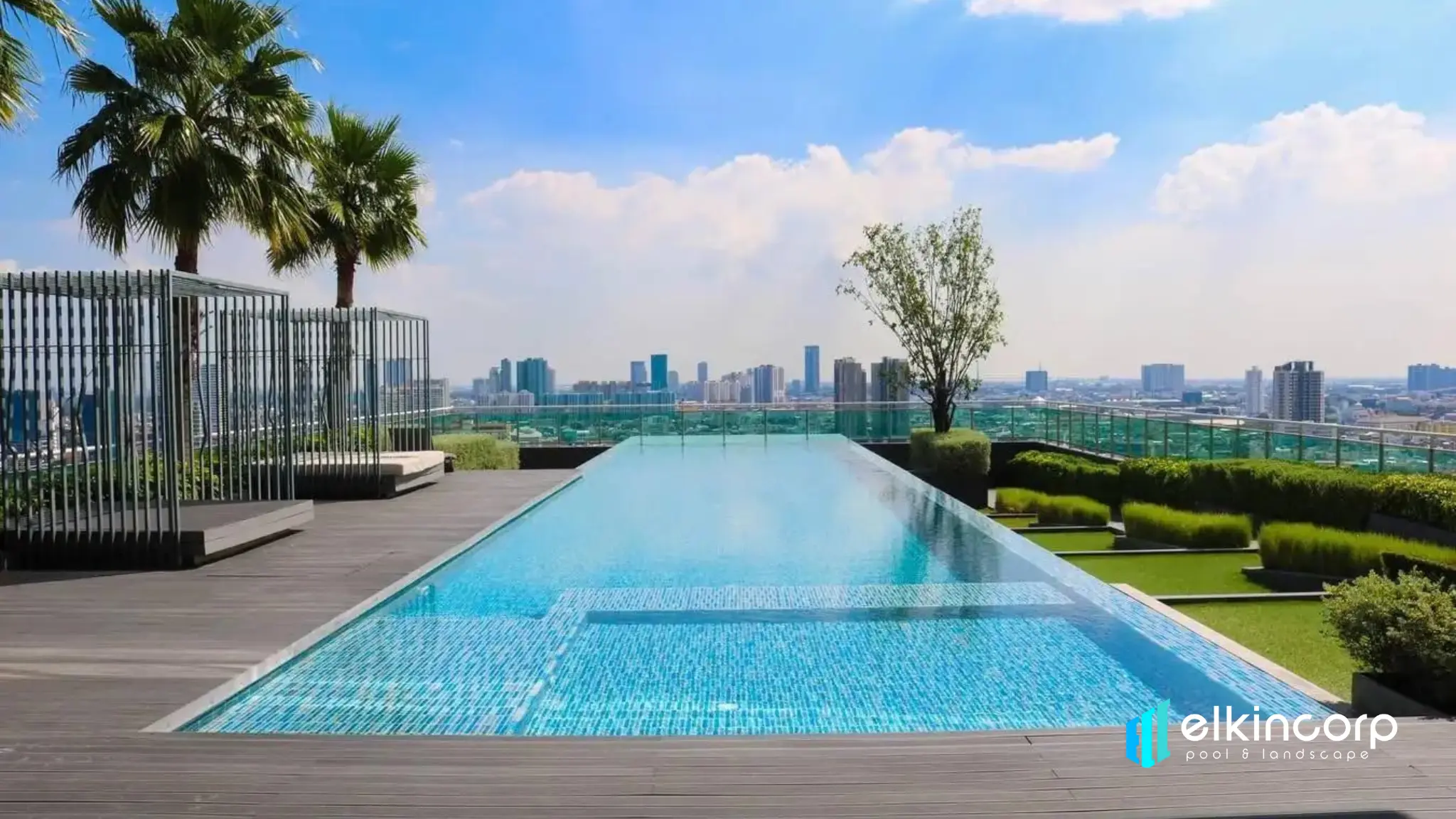 One of the Best Pool and Landscape Companies in Dubai
Elkin Landscape is one of the leading Pool and Landscape Companies in Dubai. Our reputation is built on 
crafting stylish indoor spaces, captivating gardens, outdoor retreats, and exceptional swimming pools. Our customers appreciate our commitment to their satisfaction, underpinned by our extensive expertise in the field.
Pool Designing and Landscaping
The Elkin pool construction team can swiftly turn our designs into reality. Upon project completion, we seamlessly transfer it to our clients' chosen maintenance provider, supplying them with a comprehensive list of plant and system particulars for upkeep. We value collaboration with other industry players, including competitors, as we believe in fostering positive partnerships. Selecting the most suitable landscaping company is key to ensuring a successful project.
Elkin's design squad brims with creativity, crafting distinctive landscape plans tailored for urban and residential settings that present challenges. Drawing inspiration from various sources, they produce one-of-a-kind designs in alignment with the client's vision. These designs are construction-ready, sparing clients from costly alterations. Adhering to industry best practices, they gain government approval for their designs, ensuring compliance with regulations.
Elkin Landscape has a remarkable track record of designing and constructing stunning swimming pools and captivating gardens in some of the most upscale and prestigious areas across the United Arab Emirates. Our expertise in transforming outdoor spaces into extraordinary and luxurious environments has earned us a reputation for excellence in the industry.
For those seeking the very best in outdoor services, Elkin offers a comprehensive range of landscape solutions. Our team of seasoned professionals is ready to take on various types of projects, whether you desire a breathtaking garden, a cutting-edge swimming pool, or a complete outdoor transformation. With Elkin, you can expect top-notch expertise and meticulous attention to detail to bring your vision to life.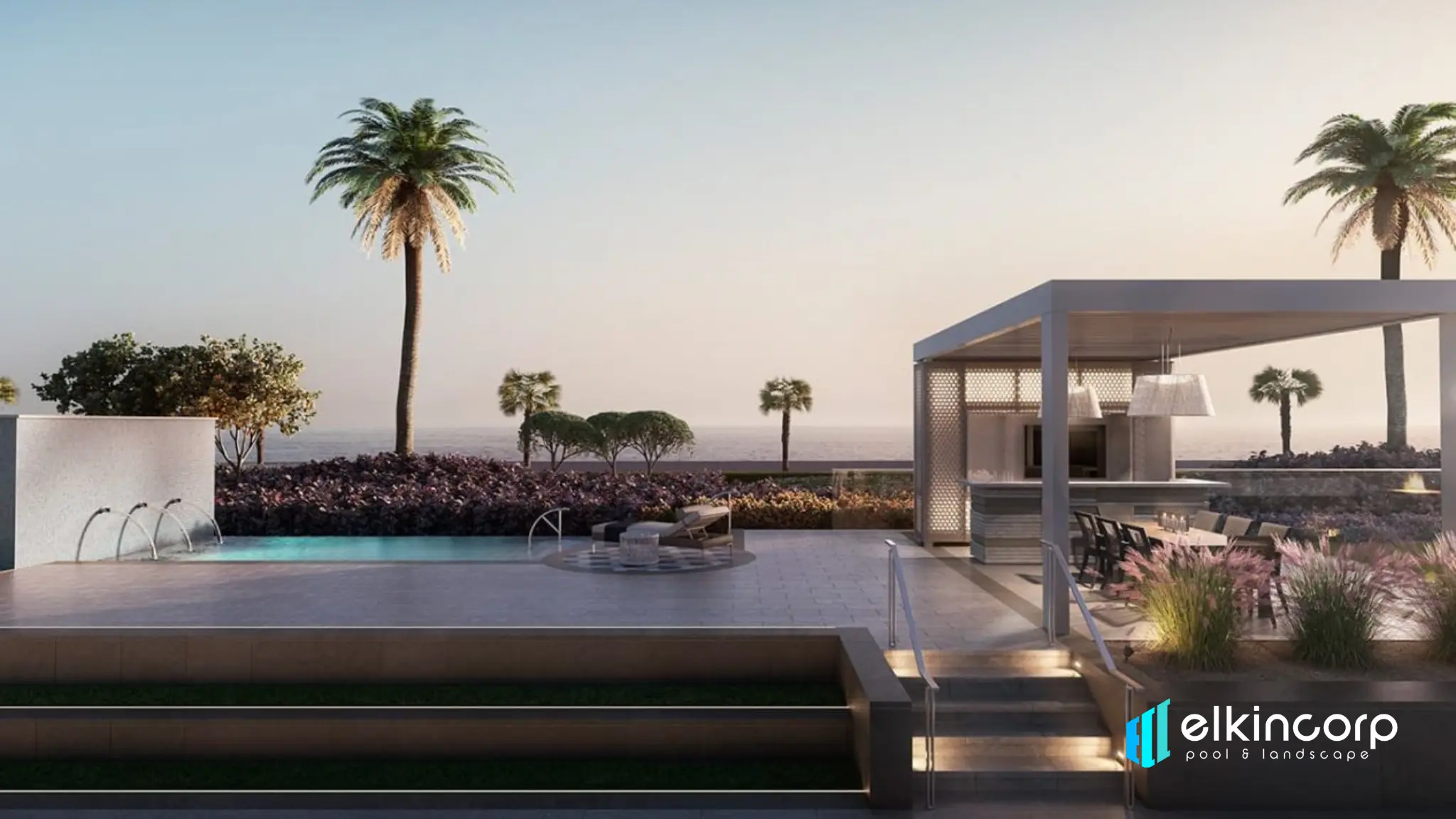 Elkin Landscape is your one-stop solution for all things related to your garden. Our team comprises experts well-versed in the ways of nature and plant care, all ready to assist you. Hailing from diverse cultural backgrounds, our team members bring a wealth of experience in crafting exceptional gardens.
We possess extensive knowledge when it comes to selecting and nurturing plants, and we excel in various landscaping aspects, including deconstruction, tree maintenance and removal, drainage and irrigation repair, soil enhancement, and expert plant and tree choices. Moreover, we have the skills to construct hardscape elements such as walls, pathways, and install lighting and water features.
Our services are not only of high quality but also budget-friendly. We cater to homeowners, businesses, and government institutions alike. What sets us apart is our proficiency in creating water-efficient gardens that not only thrive with minimal water usage but also contribute positively to the environment.
At Elkin Landscape, we approach each project with a dedicated team and a project manager who oversees the entire process. This means you'll always have a single point of contact who is well-informed about every aspect of your project. Our expertise extends to the construction of a wide range of pools and water features, ensuring your vision comes to life in the best way possible.
For the proper care of your outdoor project, engaging the services of a professional landscape maintenance provider is the most prudent choice. We offer various maintenance plans tailored to suit gardens of different sizes and types. The selection of a plan depends on the specifics of your garden. We can arrange for daily maintenance or less frequent visits, such as monthly check-ups or basic cleanup sessions as required.
Elkin's maintenance services extend their vigilant care to properties across the UAE. Our dedicated crew managers and technicians invest substantial effort in maintaining your landscape to ensure it remains in excellent condition.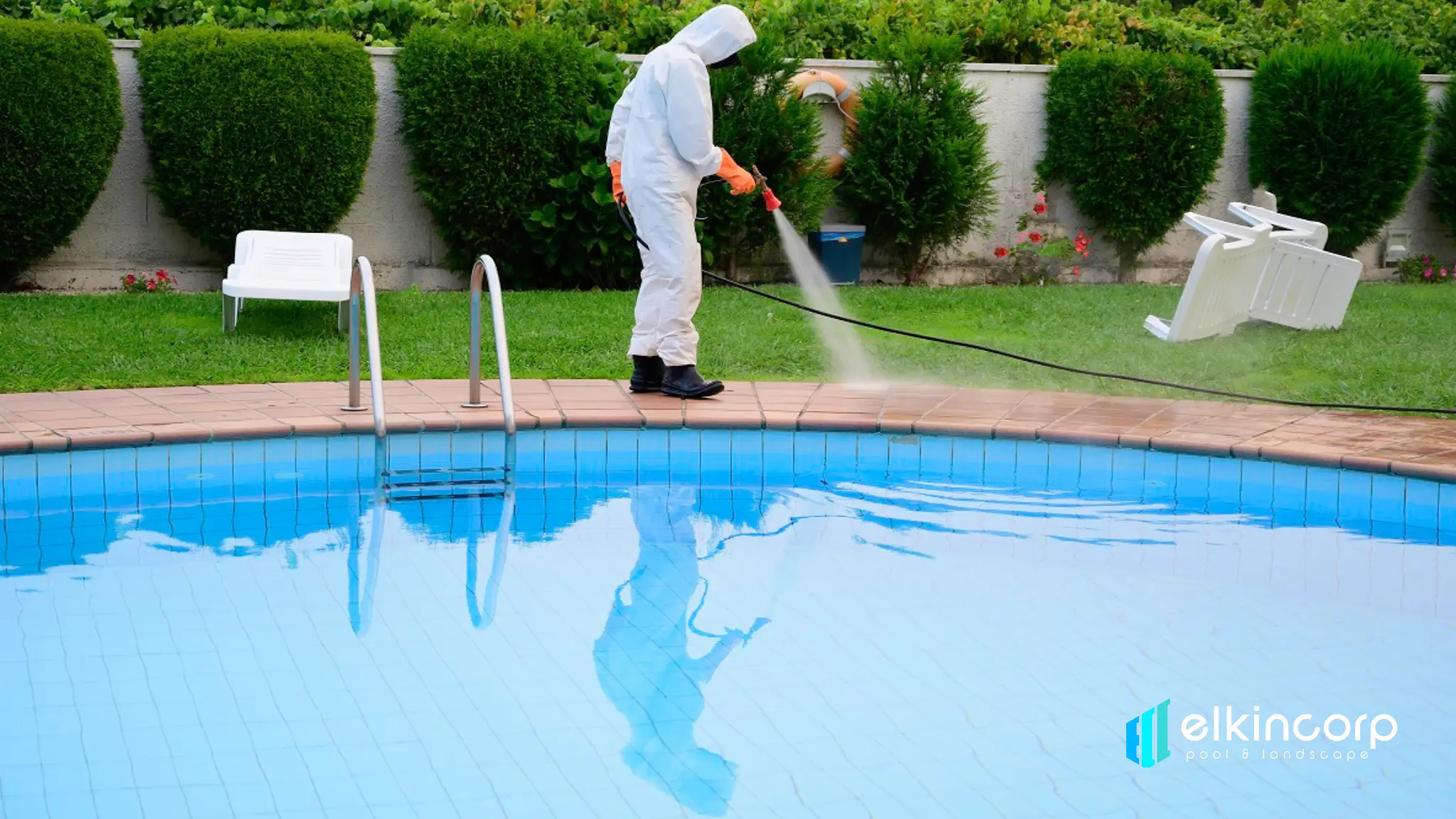 Consultation with Elkin Pool and Landscape Company
Our team of design professionals will pay a visit to your location for a comprehensive assessment. During this visit, they will engage with you to understand your ideas and aspirations. Subsequently, they will craft detailed plans to bring these ideas to fruition.
Furthermore, our experts will offer guidance on selecting the most suitable pool or garden style, taking into account your preferences, as well as any regulations imposed by the developer and government authorities.
Pool and Landscape Companies in Dubai
Pool and landscape companies in Dubai play a pivotal role in shaping the luxurious and awe-inspiring outdoor environments that have become synonymous with this vibrant city. With its arid climate and soaring temperatures, Dubai presents unique challenges for designing and maintaining outdoor spaces. These companies excel in creating lush, green landscapes, complete with meticulously designed gardens, water features, and shaded retreats that provide respite from the desert heat.
They are also responsible for crafting stunning swimming pools that seamlessly blend with their surroundings, offering a refreshing escape for residents and visitors alike. Beyond aesthetics, these companies focus on water conservation and sustainable landscaping practices, ensuring that Dubai's outdoor spaces are not only beautiful but also eco-friendly. Pool and Landscape Companies work enhance the city's reputation for opulence and innovation, transforming its urban fabric into a green oasis in the desert.