Elkin Pool and Landscape Company Dubai – Landscaping
The Benefits of Successful Landscaping by Elkin Pool and Landscape Company Dubai
Landscaping is an art implemented by experienced, competent landscapers like Elkin pool and landscape company in Dubai. who are passionate about nature, plants and garden creation! When you have an outdoor space, both large and small, but poorly maintained, you lose an undeniable asset of your home! Exploiting the full potential of your green spaces will bring you a host of undeniable advantages. Elkin pool and landscape company in Dubai creates beautiful landscaping that will enhance all your outdoor spaces according to your tastes, your land and your budget. Discover the importance of successful landscaping!
Highlight the Space and Assets of Your Land
In Dubai Arab Emirates, many houses have land of various sizes which are little exploited, and wrongly used so! Indeed, having a small, medium or large plot of land should be an excellent asset for owners. With careful landscaping, your land will be brightened and will be in harmony with the exterior aesthetics of your home.
Elkin pool and landscape company in Dubai is able to enhance the aesthetics of your land with harmonious, original and unique creations. All will be carried out, while respecting your tastes, your personal preferences and the specificities of your land. The creativity of Elkin pool and landscapin company is a real asset for your landscaping project!
Increase the Market Value of Your Home
If you want to showcase your home or if you are planning a potential sale in the coming years, the land plays a crucial role in the sale. If you have land in front of your home, this will be the first impression you give to your buyers.
In addition, a garden must be a real asset for the sale. A poorly maintained garden will not appeal to buyers. On the contrary, a beautifully landscaped garden will only impress and seduce your buyers! By creating a garden from A to Z with Elkin pool and landscape company in Dubai, you benefit from visual pleasure!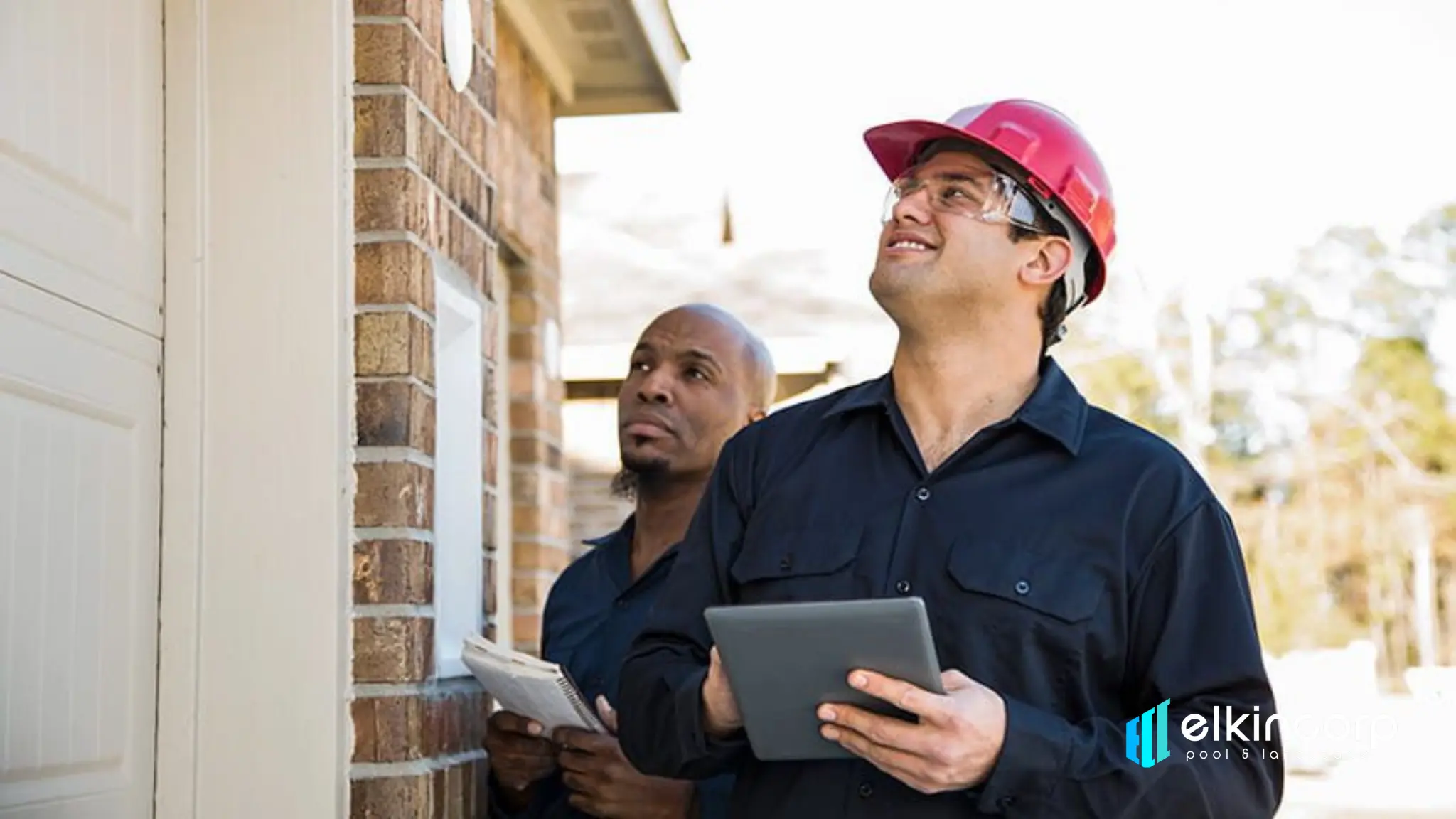 Take Advantage of The Expertise of Landscapers to Create Beautiful Harmonies
Elkin pool and landscape company in Dubai is creative, passionate and experienced. These beautiful qualities allow you to benefit from unique and useful recommendations for the design of your pool & garden. Indeed, this landscaper in Dubai is able to offer you tailor-made aesthetic and practical solutions. It will be depending on the specificities of your land (drainage, sun exposure, etc.).
From the creation of patios to the installation of the lighting system through the design and the planting of plants, the Elkin pool and landscape company professionals carry out your entire project by making the best possible agreements.
In addition, the Elkincrop landscaping company in Dubai has high-performance equipment and recognized expertise for the most surprising results!
Benefit from A Practical, Aesthetic and Pleasant Outdoor Space
Having a landscaping designed is above all an opportunity to please yourself! If you enjoy enjoying the good weather at home, creating a garden in your image that represents a haven of peace surrounded by nature is the solution you need.
Landscaper Elkin pool and landscape company creates outdoor spaces for you. Where the structure, plants, lighting, textures and decorative elements are carefully selected for a unique and original result! The talent of the Elkin pool and landscape company in Dubai no longer needs to be proven. Their achievement and experience that accumulate of over 10 years!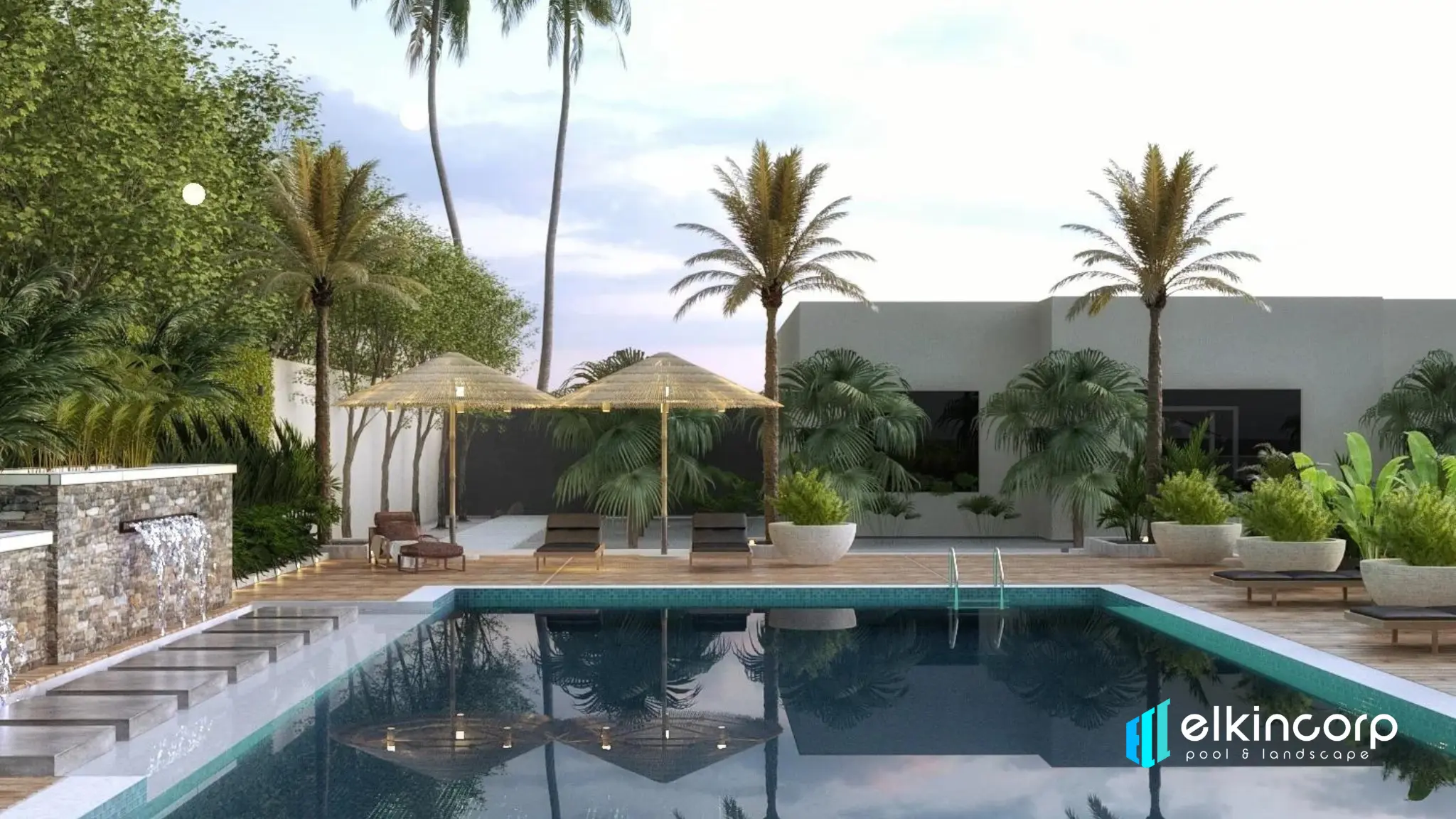 Contact Elkin Pool and Landscape Company for Successful Landscaping!
Do you want to design pool or a garden that combines practicality and aesthetics? Benefit from excellent service and recognized expertise in landscaping in Dubai and surrounding area in UAE by calling on Elkin landscape!
Call today at +971 50 2828 704 or +971 4 330 6755
Read More:
Indoor Swimming Pool – The Perfect Gift for Your Property
Let Us Create Your Dream Landscaping in Dubai