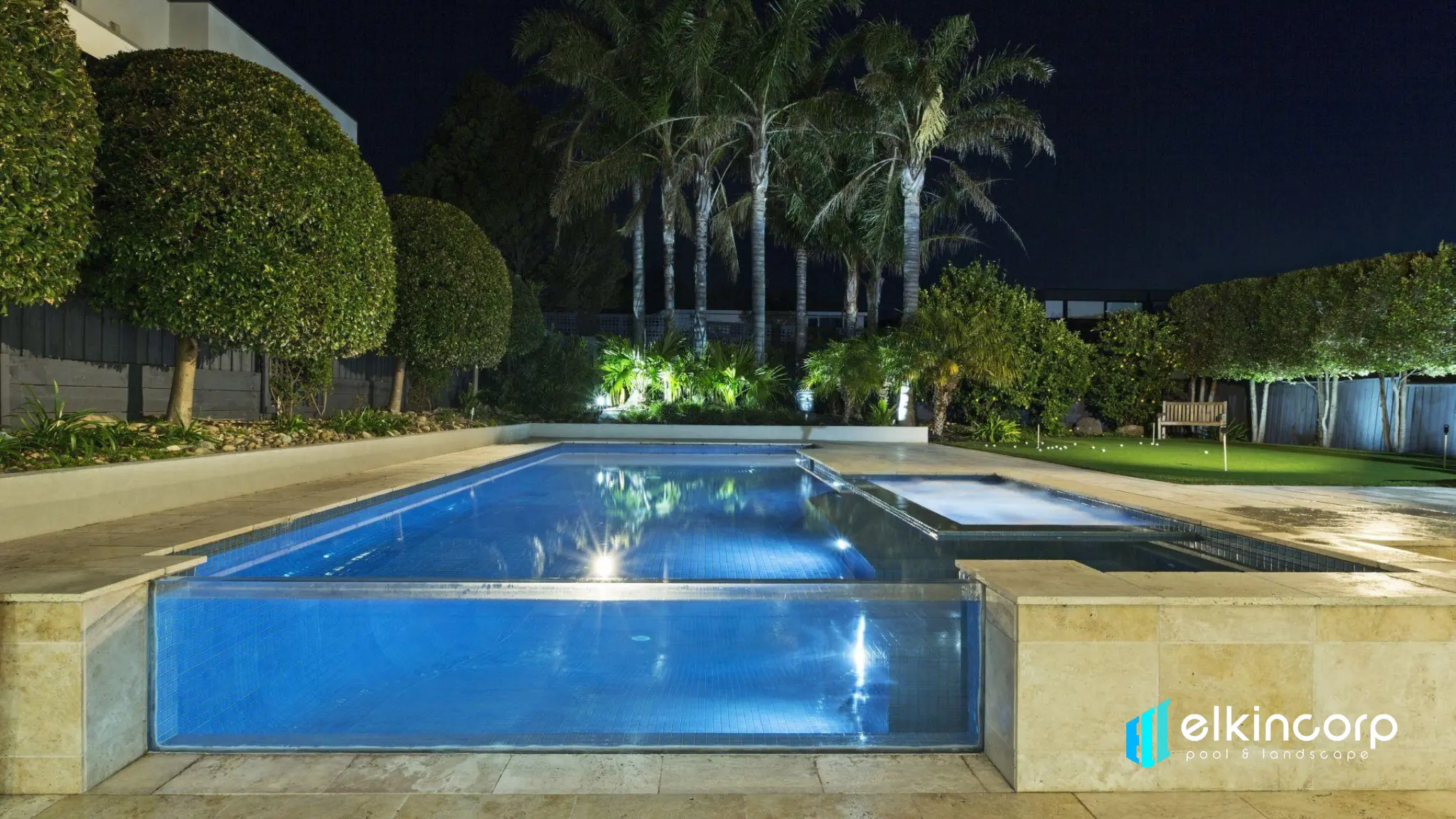 Innovative Pool and Landscape Company in Dubai
Elkin is a renowned Pool and Landscape Company in Dubai that's really good at making swimming pools and designing beautiful outdoor spaces. We have a team of experts who can turn your ideas for a dreamy backyard with a pool into reality. We use top-notch materials and are also known as the best company for keeping your pool in good shape in Dubai.
Our goal is to create cool and unique pool and garden designs for our clients while taking really good care of their property value. Our dream is to be a source of inspiration for everyone in our community and to share creative design ideas all over the UAE.
Constructions and Maintenance
Landscape Design and Construction
Think of your garden as a warm welcome to your home with the help of a Pool and Landscape Company. With a well-thought-out landscaping plan, you can make the outdoor space around your house a happy and inviting place for your loved ones. Whether you want to upgrade your current landscaping or give your home's exterior a whole new look, our team of Pool and Landscape Company experts can assist you. They're knowledgeable about plants and can guide you in choosing the best ones for your area and the weather.
What can you grow in your garden?
Many homeowners like to use plants that naturally grow in their area. We're experts in the plants that belong here, and we know just where to put them so they thrive and make your home look great all year round. But we also understand that you might want a different style for your garden. That's why we work with suppliers who can bring in plants from different places, so you can give a unique look for your garden.
And when it comes to landscaping, it's not just about the plants. Our landscape architect knows all about things like soil, water, and drainage. We can help make your soil better, set up irrigation systems, and make sure water drains properly on your property. If you need a retaining wall, they can build that too.
Good outdoor lighting can make your family feel safe and make your yard look even more beautiful. Our Pool and Landscape Company architect can come up with a plan to add the perfect lighting to your property. It will show off your new and amazing landscape design.
The path from your driveway to your house and the walkway in your backyard can leave a strong first impression. We have different materials to choose from to make these pathways uniquely yours. Our skilled installers will make sure they are placed correctly and will last a very long time. And to top it off, we provide lawn maintenance services to keep your landscape looking just as lovely as the day it was created.
Pool Design and Construction
Quality landscaping is all about making the perfect pool for you and your family. Our pool builders and designers are experts with lots of experience. We use highest quality materials and the modern technology to make sure your pool is easy to use. And after we build your pool, we'll take care of maintaining it, so you can just relax and have fun.
What type of pool are you thinking about having in the future?
Think about having a water park right in your backyard! We can create the ultimate water playground for your family, complete with diving boards, fountains, bridges, water slides, water caves, waterfalls, and more. Our top priority is keeping your family safe, and we provide the innovation in covers, alarms, and fencing to ensure you can have all the fun without any worries.
A custom free-form pool could be a great fit for your area. We can make a pool in any shape or size you like. You can choose different types of stones, add a waterfall, or even a fountain – it's all your choice! If you're tired of going to the gym, you can have your very own lap pool. A lap pool is a great addition to a small yard and allows you to exercise without leaving home!
Every family is special, and we want to make your home reflect that uniqueness. We're proud to say we can create customized solutions to help you build a fantastic space where you can create wonderful family memories. What are your custom dreams? For many homeowners, having a deck is a must for outdoor BBQ parties and other gatherings that bring back childhood memories. We can design a patio that fits your space and lifestyle, using various types of pavers and stones of your choice. If you want an outdoor kitchen or fireplace on your patio, we can add those features too.
Fire pits are fun. Sitting around a fire, toasting marshmallows, telling stories, and laughing together can make you feel like you're camping in your own backyard. We can build many different types of fire pits, and we can design a special one just for your family. But if you'd prefer to have an outdoor fireplace, we can create for you too!
If you love the idea of stepping outside and smelling the sweet scent of a wisteria plant in the summer, then you might want a pergola. We can build pergolas in all shapes and sizes to suit your needs
Fences are all about giving your family and pets privacy and space. We can put up fences using lots of different materials. We understand how important it is to have strong gates for your driveway, walkways, and sidewalks. There are lots of materials to pick from, and we can help you choose the best one for your property.