Elkin Pool and Landscape Company to Beautify Outdoor Space
Elkin Pool and Landscape Company to Beautify Your Outdoor Space
The 5 Steps of Landscaping Design by Elkin Pool and Landscape Company
Do you want to beautify your outdoor space and enhance the value of your property? For this, professional landscape design is essential. Indeed, Elkin Pool & Landscape architects are able to create beautiful green spaces for you combining elegance, functionality, and quality. But for the design of a landscape design to be successful. It is important to go through obligatory steps guaranteeing an optimal result. Discover the 5 stages of landscape design carried out by Elkin Pool and Landscape Company.
1 – Planning the Landscaping Project by Pool and Landscape Company
Good planning ensures the success of a landscaping project. To do this, you must know your needs and the elements you want to integrate into your garden including plants, lighting, patios, water features, etc. But it is also necessary to know your budget, because it will have an impact on the completion of your landscaping project.

With your Pool and Landscape Company's architect, you can design your project planning according to your needs and your budget. Professionals will be able to submit landscape design ideas to you and create your project with plans.
2 – Designing Drawings and Plans by Pool and Landscape Company
Once your needs have been identified and your ideas transmitted, the Pool and Landscape Company's architect is able to link his ideas with yours. In order to obtain a precise idea of your project, it is possible to bring your landscaping to life by visualizing it virtually using sketches, drawings including 3D plans.

You will thus observe the volume of your garden, the plants that will be planted, the textures created, as well as the integrated decorative elements. Thanks to the Pool and Landscape Company drawings and plans, you will have no unpleasant surprises, because you will see your project in advance!
3 – The Selection of Plants, Materials and Other Elements
To create a harmonious and elegant green space, plants and materials are very important in the design of your landscaping. By selecting them carefully, you can obtain unique and original green spaces. Pool and Landscape Company professionals know the best combinations between plants, materials and decorative elements and have extensive creative talent.

In addition, the Pool and Landscaping professionals takes care of the creation of patios and water features. As well as the installation of a lighting system. All these elements contribute to a beautiful outdoor space!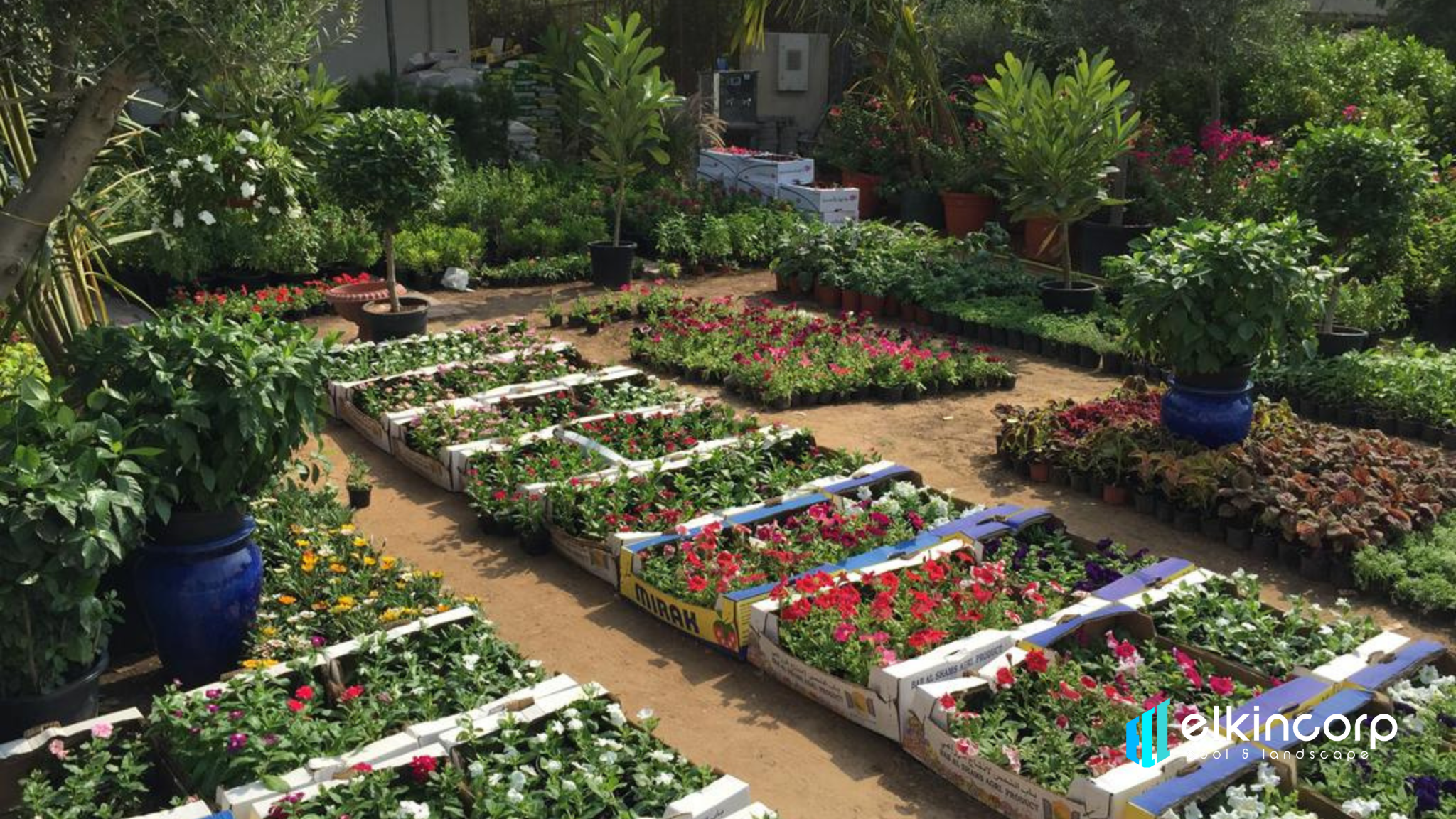 4 – Creating Your Landscaping by Pool and Landscape Company
After good planning and a careful and personalized selection of your plants, materials and other decorative elements, your landscaping project work will start in excellent conditions.

Pool and Landscape Company professionals have the right equipment and expertise to create your garden with professionalism, passion and creativity. To do this, your patios are built, your paths and walls are laid out, your water spaces are created and your plants are planted. All this for a surprising result both functionally and aesthetically. You will be able to appreciate your landscaping all year round!
5 – Landscaping Maintenance
If you want to maintain the quality of your landscaping from year to year and thus not lose the beauty of your investment, you must call on Pool and Landscape Company professionals to carry out regular landscaping maintenance of your green spaces.
As the seasons go by, trees grow taller and weeds grow, so it is necessary to enhance your garden in all seasons. For this, Landscape Company maintenance is an effective and sustainable solution!
To obtain quality landscaping, you call on Elkin landscape professionals. They must be certified Master Landscaper and approved by the Dubai Government Authorities.
Elkin Pool and Landscape Company is a company specializing in landscaping design for over 10 years. To do this, call +971 4 330 6755 today.