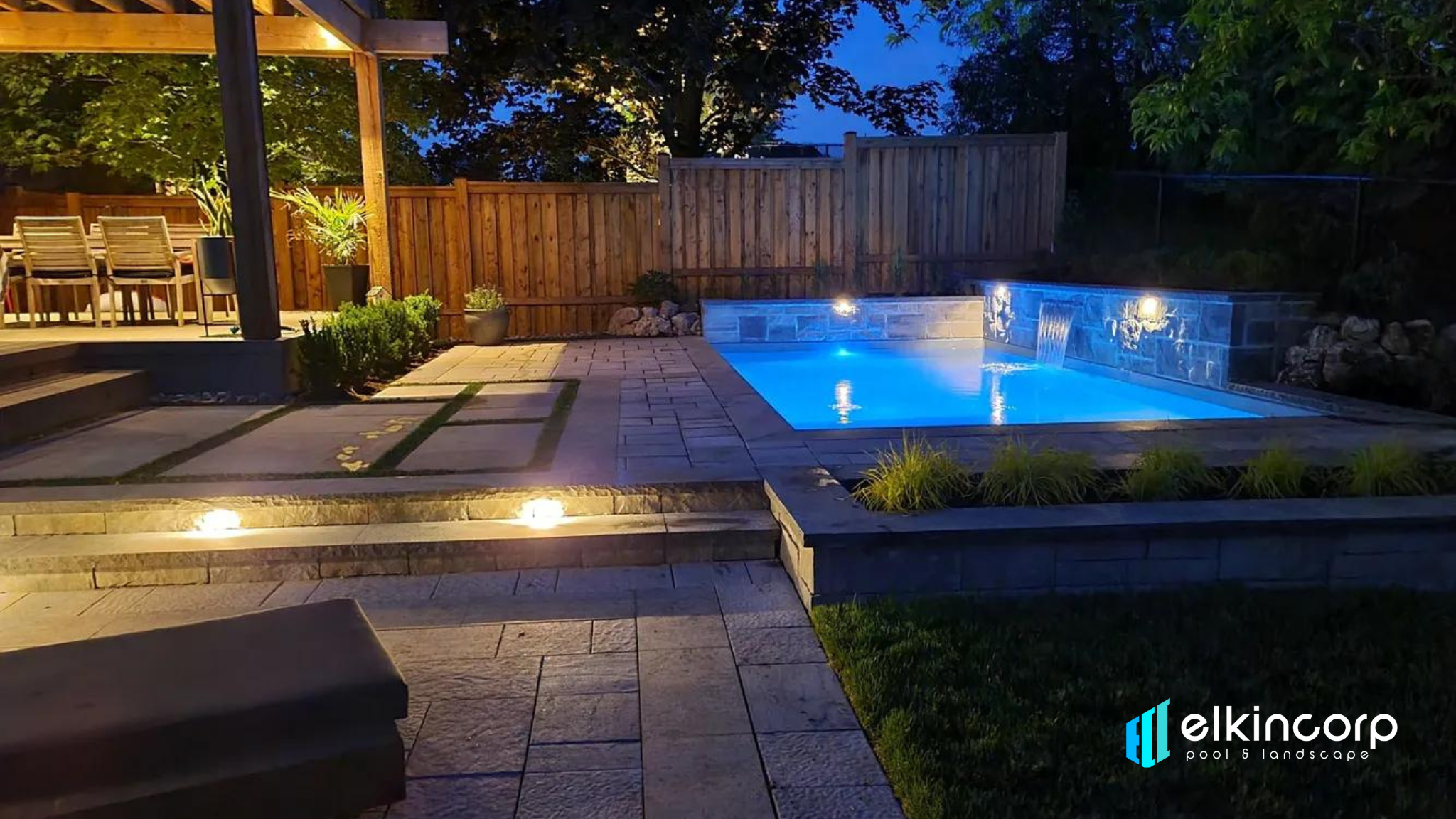 Best Swimming Pool and Landscaping Company
We are a renowned pool company specializing in the realms of swimming pools & landscaping in Dubai. We excel in transforming your vision of an idyllic swimming pool, backyard haven, and picturesque landscape into a reality. Our proficient team crafts splendid designs tailored to various outdoor activities, spanning from pools to gardens. Quality materials are our unwavering commitment from project inception to completion. Moreover, we proudly hold the distinction of being the premier swimming pool maintenance company in Dubai.
Our goal is to offer our clients fresh and creative pool and landscape designs while safeguarding their properties' value.
We aim to be a source of inspiration for the whole community and aspire to bring new design ideas to life.
Pool Design and Construction
Build a quality pool and landscape for your loved ones with Elkin Landscape. Our experienced pool designers and builders use the best materials and latest technology to make your pool easy to use and maintain. We also offer pool maintenance services so you can relax and enjoy your pool without having to worry about anything.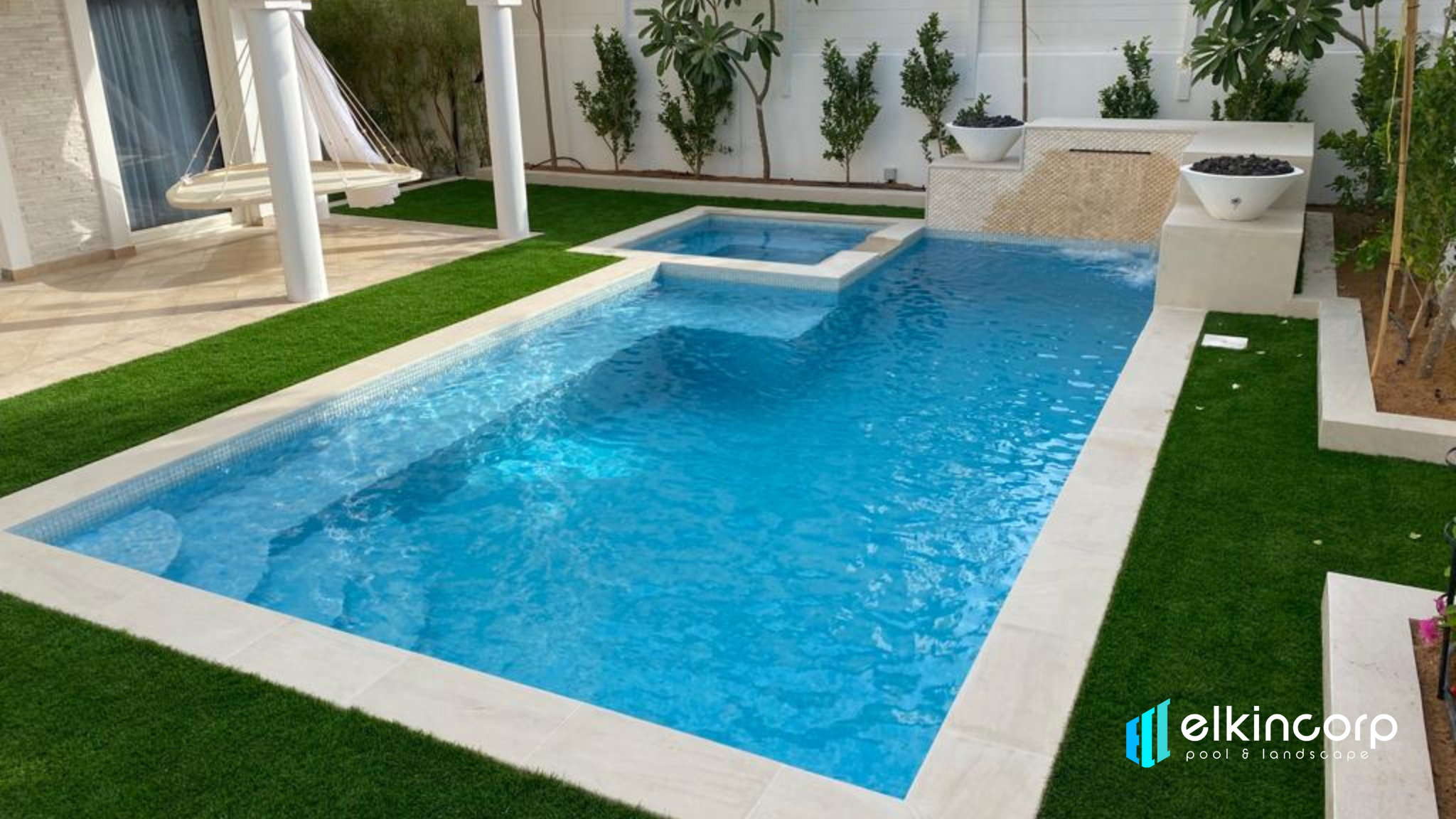 What Kind of Pool is in Your Future?
A fantastic pool might be the perfect solution for your space. We can build a pool in any size or shape you want. Add stones, a fountain, or a waterfall to make it your own. Get rid of the gym and build your own pool instead. A lap pool is a superb addition to a small garden and will help you get the exercise you need without leaving your comfort space.
Landscape Design and Construction
Consider your landscaping as a warm welcome to your home. A well-thought-out landscaping design can turn the space around your home into a delightful and inviting area for your loved ones. Our landscape designers can guide you if you want to enhance your current landscaping or give your exterior a new look. They understand plants and can assist you in choosing the best options for your location and conditions.
What does your garden grow?
A lot of people desire local plants for their gardens. We're experts when it comes to the plants that naturally grow in our region, and we know the perfect spots to plant them so they thrive and add lasting beauty to your home. We're also aware that you might be interested in giving your Garden a unique appearance.
Setting the Mood with Outdoor Lighting
Outdoor lights can protect your loved ones and make your yard look nice. Our landscaper can design lights for your yard to show off your new landscaping or pool.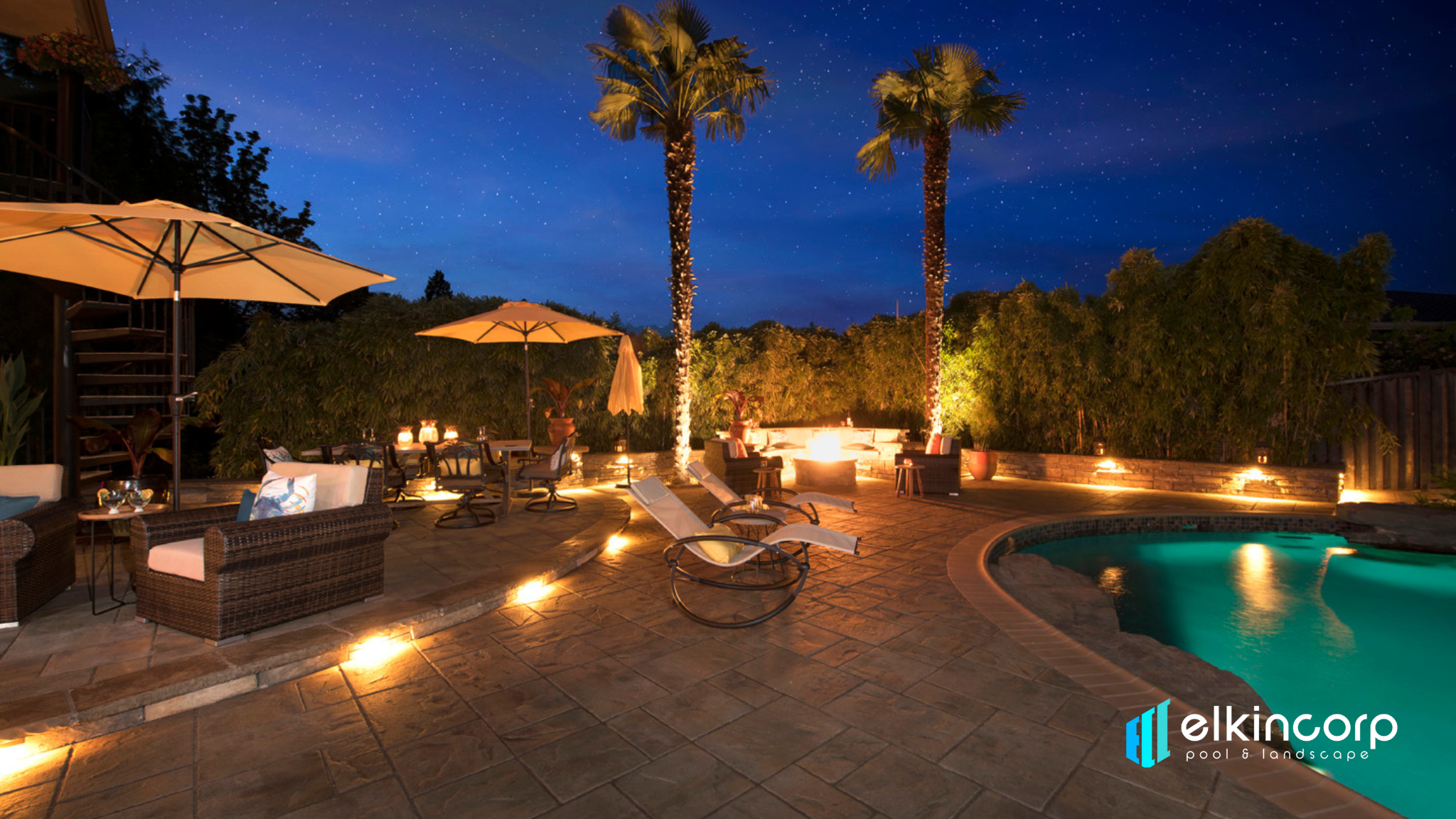 The path from the laundry to your house and the path in your backyard can make a solid first impression. We have many different materials to choose from for your paths. We also have professional installers who will ensure they are installed correctly and last a long time.
Your family is your everything and we want your home to reflect that. We are proud of our ability to create custom homes that help you make amazing memories with your family and friends.
What are your dreams for a custom patio or deck? Many people want a patio or deck for outdoor parties. We can build it to fit your space and lifestyle, using your preferences. If you want a beautiful outdoor space, feel free to get in touch with us!